All of us at Salv live in a country renowned for its dark — and, well, sometimes, bleak — winters. Which probably explains why we have an abnormally long list of coping mechanisms we've developed over the years.
As our gift to you in this especially dark winter, we thought we'd share some of our very own, not-so-obvious, COVID-friendly tips on how to help beat those winter blues.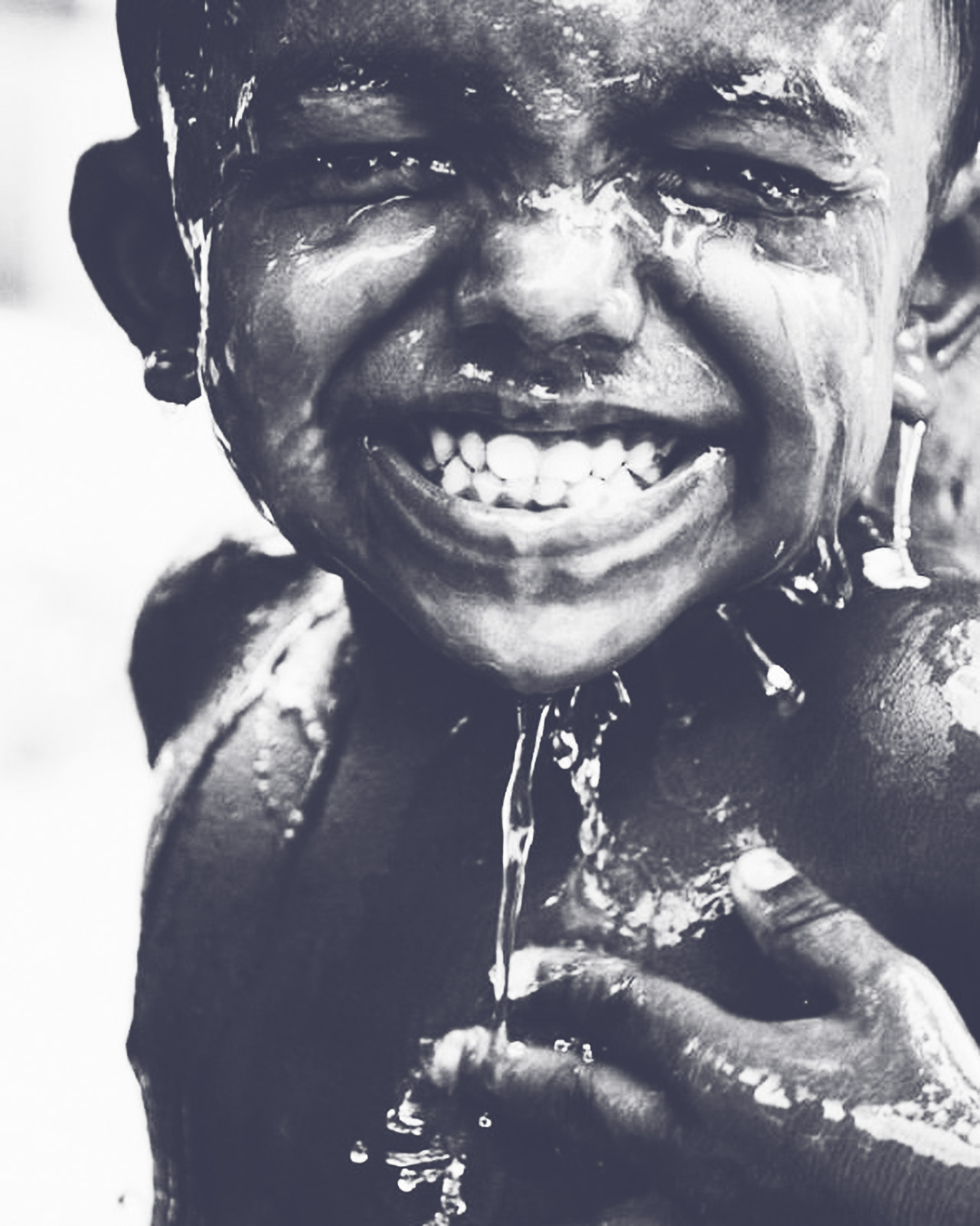 Ways to take care of your soul
Ditch your overhead lights for candles
Rather than dread the darkness, embrace it! When you make a decision to light up your home with candles instead of regular lights in the evening, everything will start to feel warm and cozy. Because, it turns out, science teaches us that using candlelight in the evening helps turn on the chemicals in your brain that fight depression.
Have a quarantine call with a stranger
We know your parents always told you never to talk to strangers, but strange times calls for strange solutions, right? Some brilliant folks came up with quarantinechat.com — a site dedicated to connecting isolated people. For free. All over the world. Imagine all the old folks stuck in nursing homes or single 30-somethings working from their kitchen day-in and day-out for months on end going crazy needing to talk to someone. Oh, that's you? Then sign up. Make someone else's — and your own — day.
Transform your old holiday photos into a photobook
Most of us have something we've told ourselves for years, "I'm going to gather all these photos from my phone and print them out." Though, if you're anything like us, you might not have actually crossed this off your to-do list. Like, ever. Which is why now is the perfect time to explore incredible online book printing services that give you templates and take you up a level when it comes to printing out your photos. (Pssst. One of our favourites is blurb.com). As an added bonus, the more time you spend dwelling on happy memories, the more feel-good chemicals your body releases — helping you fight those winter blues.
Take a float in a sensory deprivation tank
If you've never heard of it, this is a tank where, generally, you float in a small amount of very buoyant saltwater for 90 minutes in complete darkness and silence. Total sensory deprivation. Many find that the experience is far more therapeutic than they'd ever imagined. And, right now, the USA's Centers for Disease Control and Prevention says, "There's no evidence that COVID-19 can be spread to humans through the use of pools and hot tubs." So, treat yourself to a little therapy for your soul and try it out.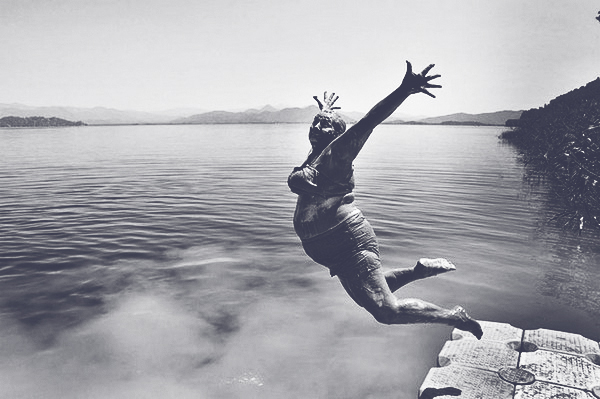 Ways to take care of your body
Take your vitamin D
Maybe this sounds like your mum's voice talking, but in Estonia, with limited sun in the winter, we've discovered our vitamin D supplies are always depleted. Vitamin D helps to boost your mood, your immune system, and there's even some evidence emerging that it may cut down on COVID-19 severity. So why not make sure you take it daily?
Do sauna at home
In Estonia, it's almost a requirement for homes to include a sauna. And, in the winter, planning on going to sauna with family and friends on a nearly daily basis isn't just something to look forward to, but it warms you up and is great for your health and immune system.
Take a swim outside
Yes, you read that right. Up here in Northern Europe, winter swimming is all the rage. Many of our Salvers even make sure to do it a few times a week.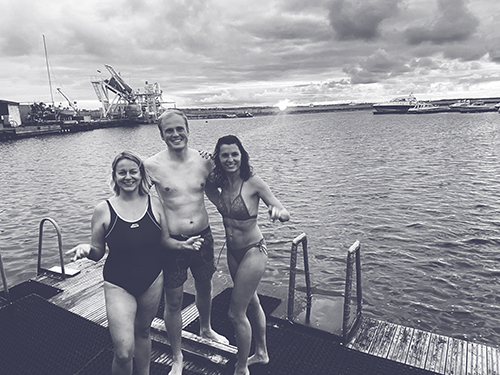 Yup. That's a few of us in Tallinn recently.
Rumour has it not only do you feel like a superhero after you've taken a quick dip in icy cold waters, but it's great to build up your immune system.
Turn your New Year's resolution into a 30-day challenge
Don't even look up the statistics on how many people stick with their New Year's resolutions. The numbers are abysmal. But the good news is that if you really want to change something you've always meant to change, apparently 30-day challenges will give you a much better chance at success. So why not give it a shot?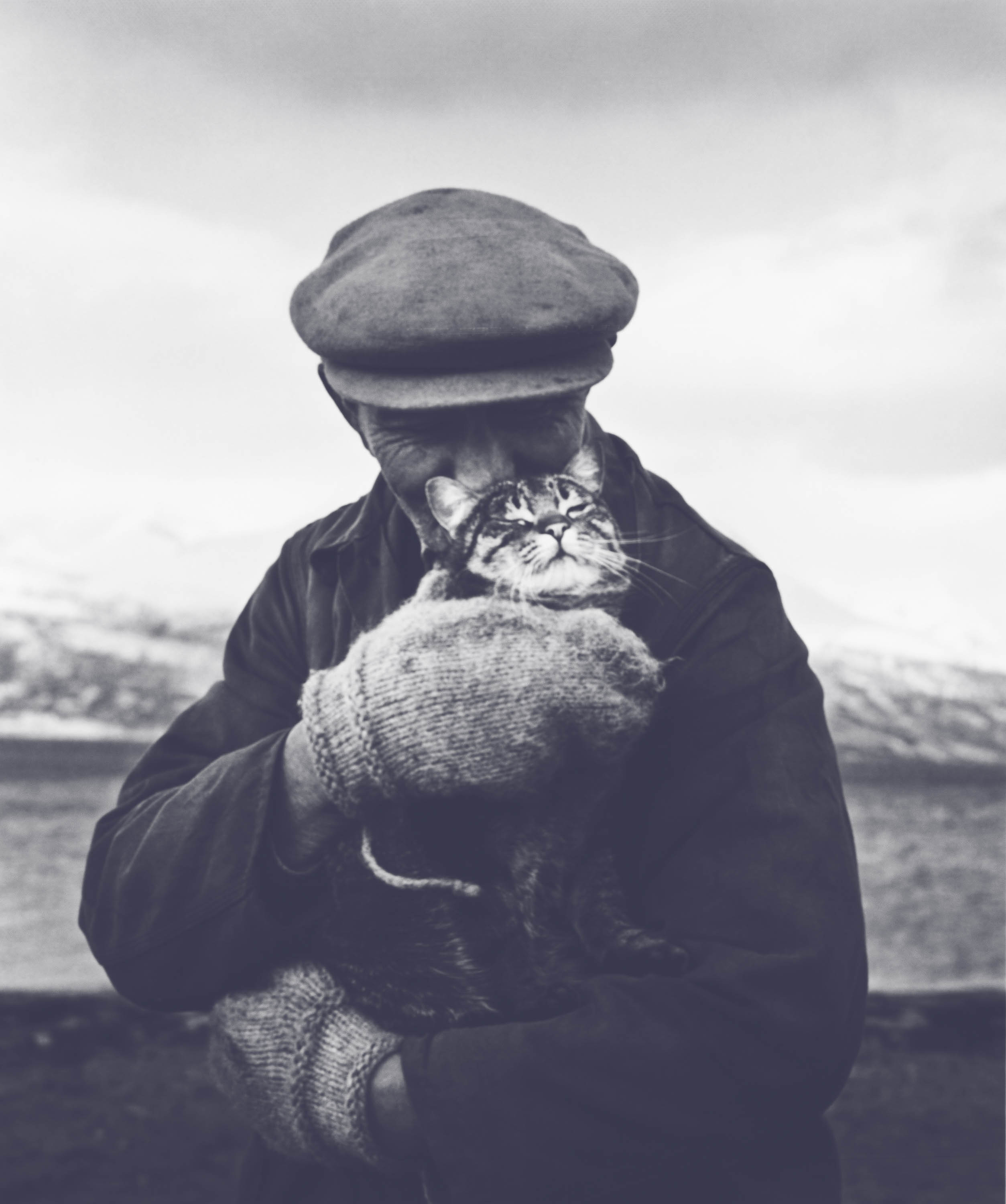 Ways to take care of your loved ones
Try out a virtual Netflix watch party with others
You can still watch movies together when you're social distancing. Download the Netflix Teleparty chrome extension, and both you and your friend(s) can watch the same movie at the same time — and chat through the whole thing.
Walk outside with a friend — but bring masks and a hot drink
Want to see your friends but need to keep them at arm's length? No problem. Take walks outside in nature where risks of spreading any sort of winter disease is reduced a little anyway. For an added bonus, you can even stay 2 metres apart and wear your favourite new washable mask. And bring along a thermos of hot cocoa to keep your toes heated and your taste buds happy.
Do your spring cleaning now — accompanied by entertaining podcasts
Who says spring cleaning needs to be done in the Spring? When you're stuck at home, you might as well take a little of that itching to accomplish something and apply it to getting rid of stuff you don't need. The Happiness Lab, TED Radio Hour, Reply-All, and Radio Lab are some of our top-list feel-good favourites to fill you with feel-good endorphins and happy thoughts. But if you're looking for something a little more AML-centric, check our our Best financial crime podcasts to strengthen your AML game.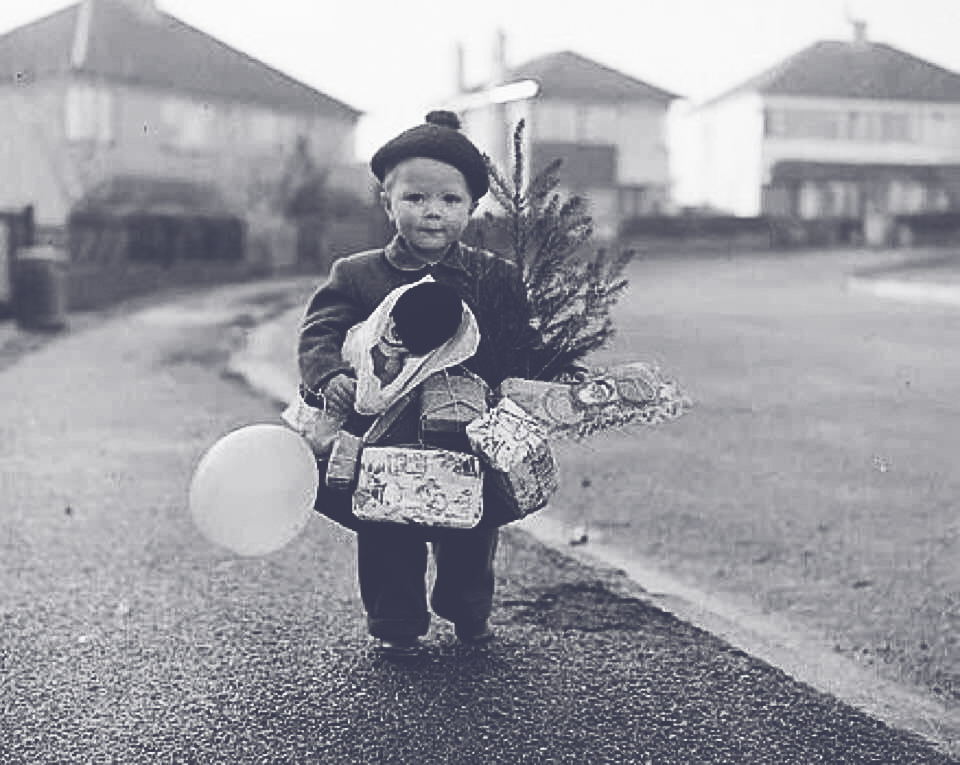 Ways to amplify those warm Christmas feelings
Become a gnome or a Secret Santa
In Estonia, during Christmas time, little gnomes called päkapikud sometimes leave you gifts in your shoes. If you're good, that is. If you live around Scandinavia, keep on the look out for empty shoes of others — and then throw a few gifts inside and be the Christmas gnome you want others to be. Or, if you live in other areas of the world, organise a Secret Santa gift exchange and send anonymous gifts to the person you drew. It'll add much-needed holiday cheer.
Go Christmas-light viewing
If your town has folks that love putting up Christmas lights and decor outside, why not go for a spin in a car or a bus and check out the festive decorations? If your area doesn't do such things, then youtube offers a plethora of online viewing opportunities that will make National Lampoon's Christmas Vacation look like child's play.
Create your own cookie cutter patterns
While others are out frivolously buying gingerbread home-making kits from IKEA or the grocery store, you can do way better. Make your cookie dough and then try your hand at making your own cookie cutter creations — Harry Potter, Lord of the Rings, Rick & Morty — the sky is the limit to your creativity. And, if you're a social one, try out virtual cookie shape charades with friends over a video call. I bet you won't be disappointed as you and your friends struggle to guess what each other's cookies actually represent.
Eat a lot of your favourite winter meals
Who said gingerbread cookies are only for Christmastime? Forget the rules and indulge in your favorite winter foods more than just on a few special days. In Estonia, the meal that gets everyone raving is verivorst and hapukapsas — blood sausages and sauerkraut. If that isn't your thing, no worries. Eat a bunch of whatever winter-time dish makes you feel all warm and fuzzy inside.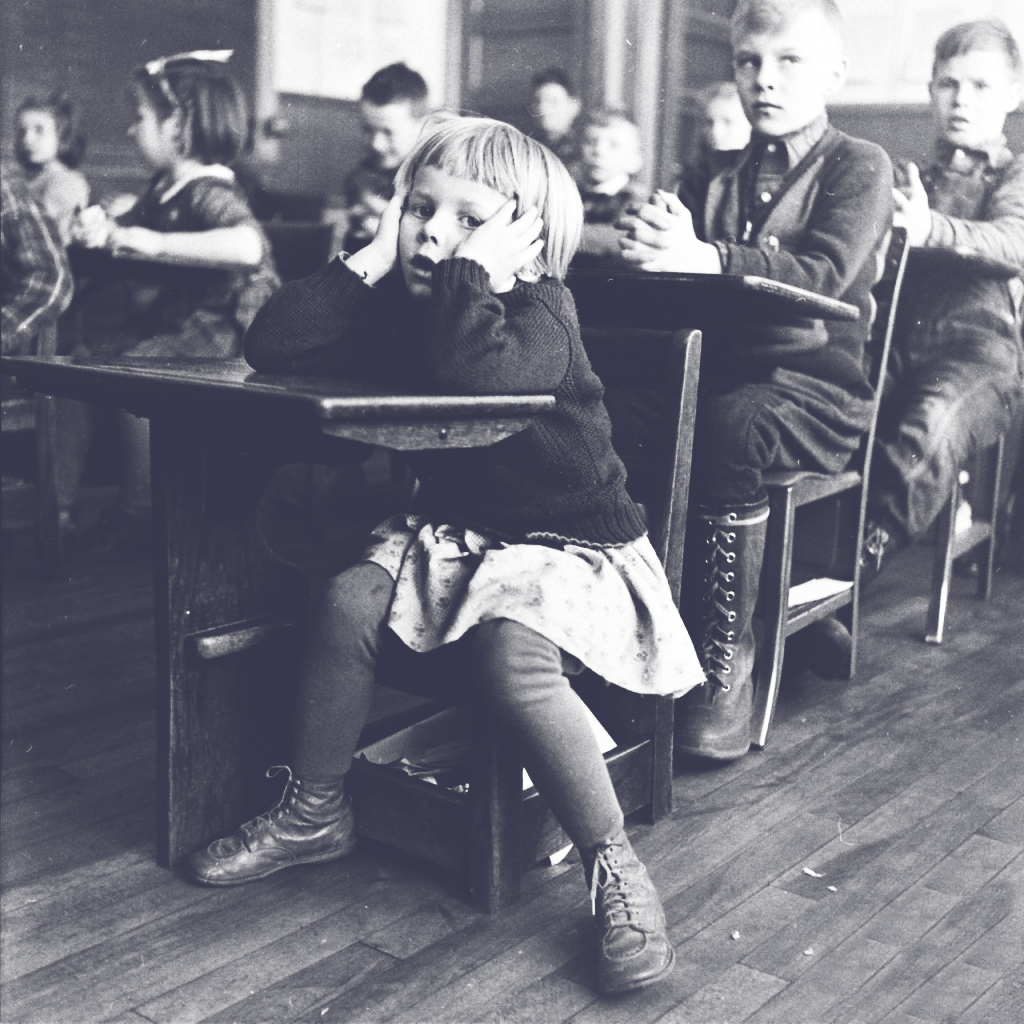 Ways to work and learn differently
Ditch some of those work video calls
While we wish it was as easy as just cancelling all of your online meetings and calling it good, your boss probably wouldn't be super happy with that idea. So try out something else. Before the meeting, ask those involved if it's okay if you join via phone alone. If you've got their consent, then go walk in one of your favourite nature spots outside while you listen — and participate — in yet another meeting. At Salv, several of us have tried this out ourselves, and have found it does wonders in helping reduce screen burnout.
Leave gaps in your work calendar
At the risk of sounding like Captain Obvious, make sure to give yourself some space during the day. Especially if your work calendar is jam-packed with video calls. Your mind and your soul need some rest. So, without guilt, go ahead and add in some "meetings" that are just empty times between stuff. We all need a long-game strategy to get through a pandemic, anyway so, trust us, you'll probably thank yourself for that extra "you" space throughout the day.
Learn something new
We'll have you know that, according to intelligent people at Harvard, learning something new is one of the best stress-busters out there. So start actually participating in Bob Ross' youtube tutorials. Or download an incredible app like Speakly, Lingvist, Duolingo, or Babbel to finally be able to parlez vous some francais.
Curl up with a good book
Okay okay, maybe this isn't blow-your-mind creative. But, seriously, does the thought of looking at another screen make you want to throw something across the room in frustration? Then no problem. Now might be a great time to light your candle and crack open one of those books that have been on your "must read" list for forever. Some of our favorites: C.S. Lewis' Space Trilogy, Remembrance of Earth's Past Trilogy, Inspired: How to Create Tech Products Customers Love.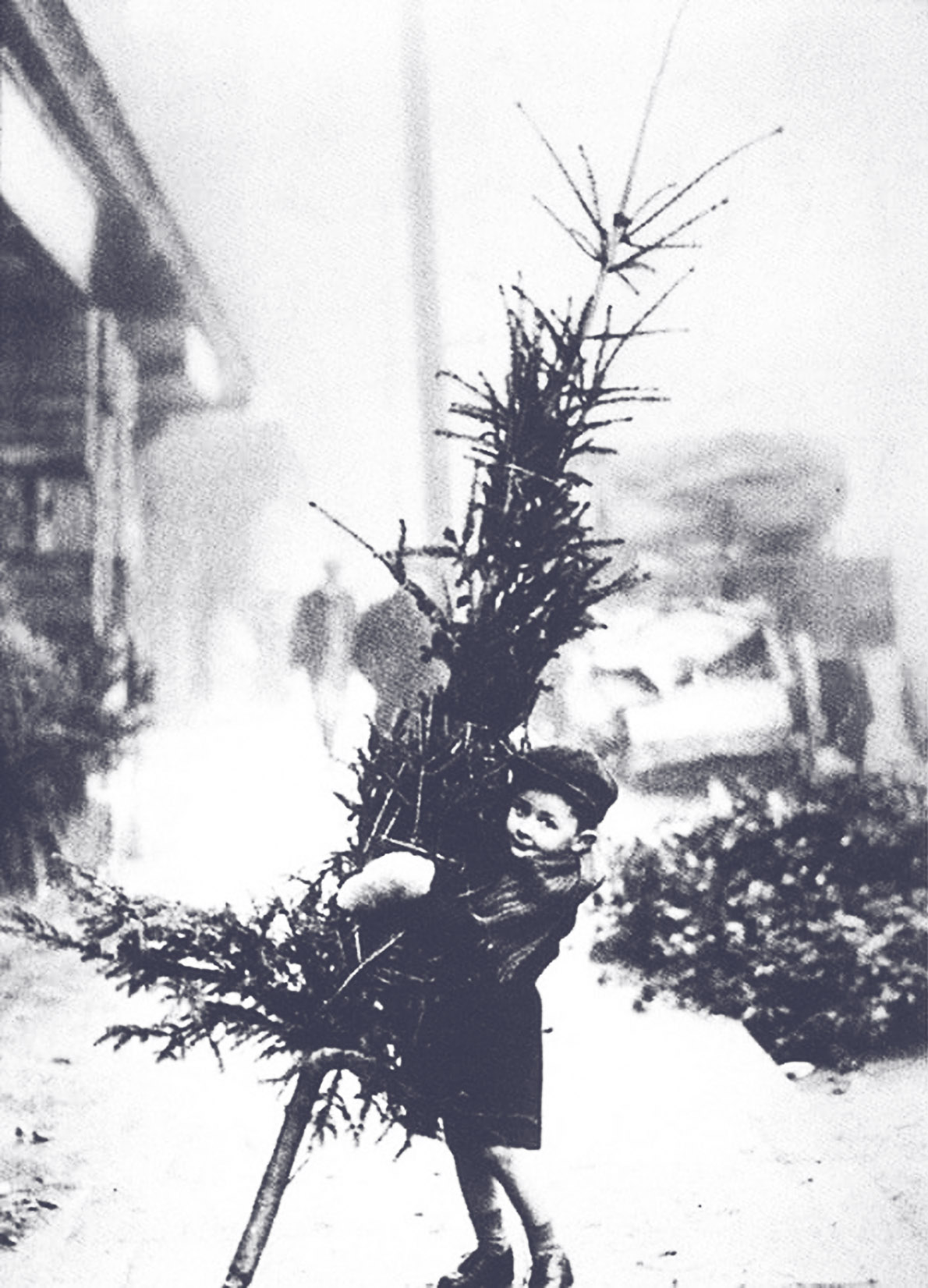 But, most of all, take care of yourself this season
It's kinda like that whole airplane thing, "Put on your own oxygen mask before you help other passengers." You've got to take care of yourself before you can go worrying about others. Because, let's face it — none of us would have predicted a year ago that our winter season would be just so darn different in 2020. So take advantage of it and make changes you can be proud of.
So, as we find ourselves facing a winter that may feel longer than normal, we might as well all figure out ways we can do better to beat them. Together.