In September, Salv began the AML Bridge cooperation pilot project (featured in Bloomberg) with four of the largest banks in Estonia. The aim of this cooperation has been to create new innovative solutions that help financial institutions fight financial crime in a smarter, more collaborative way. As we revealed last week (click here for the project update), the first product being built by Salv to deliver on this mission is aimed at improving the means of communication that are currently being used by financial institutions to exchange information about possible suspicious payments. Our cooperation partners are as excited about this product as we are, so I couldn't resist writing down some lines on what's special about RFI Bridge - our solution to secure and convenient information exchange.
First of all - What's it for?
As the name suggests, RFI Bridge is an improved method for sending Requests for Further Information (RFIs). Banks often need to exchange information about incoming/outgoing payments with connected financial institutions. The payments under question usually have some crucial bit of information missing that the financial institution needs to obtain to make sure they're legally in the clear for processing the payment. This means that until the information is received from the other bank involved in the transaction, the payment in question will not be completed.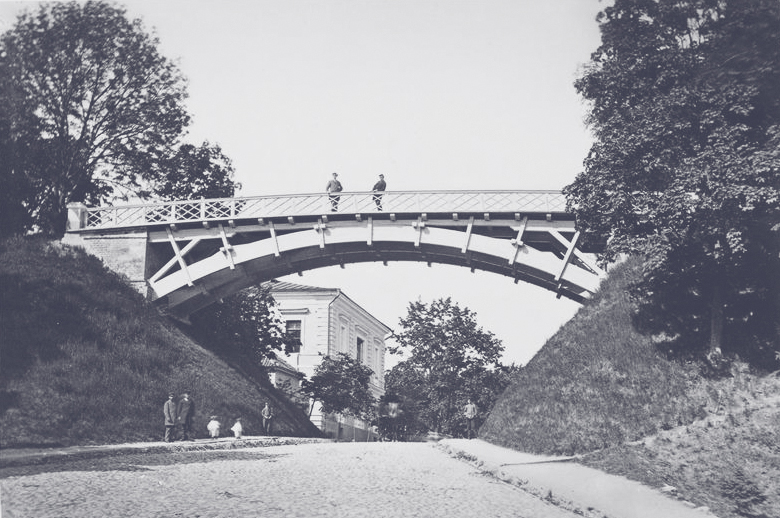 So, how is this information exchanged currently?
The main issue here is that there is no one quick, convenient or safe way for exchanging RFIs. Depending on the financial company, there might be up to 3-4 different methods of communication, all with their pros and cons. A couple examples to illustrate what I mean:
SWIFT messages are safe, but slow, usually demand the cooperation of at least two different intra-bank teams, and set constraints on the type of information that can be exchanged.

Encrypted emails take forever to set up, can only be accessed by a single person on both ends, and are impossible to retract (e.g. in case incorrect information is sent)

Phone calls are fast, but require the setup of a device dedicated for these calls, and can only be used to exchange information that doesn't require sending over documents.
And, did I mention that none of the above methods is easily auditable?
The current system for exchanging RFI information between banks causes delays for good customers and slows down catching the real bad guys. Not to mention the excessive operational cost of the current system for the respective teams. Due to this, sending RFIs is usually avoided as much as possible.
What can RFI Bridge help with?
To be blunt, everything.
The product is being built with the people who will be using it. We have experts from financial companies at the drawing board and have had the opportunity to address all the concerns relating to the systems being used today from the start. We've focused on making RFI bridge a simple, safe and efficient tool for exchanging RFIs.
RFI Bridge is safe - RFI bridge is built using top-notch encryption technologies, which ensure that only relevant parties have access to the information being exchanged.

RFI Bridge eliminates single points of failure - Payments won't get delayed due to changes in workforce, sick-leaves, or holidays and if an employee leaves on either side, all communication is still preserved.

RFI Bridge is easy to use - to start using the platform, no special integration is necessary. The user experience is straightforward and clear.

RFI Bridge is auditable - Banks are able to query, at any moment, the type of information that has been exchanged, who it's been exchanged with, and how often these requests have come in.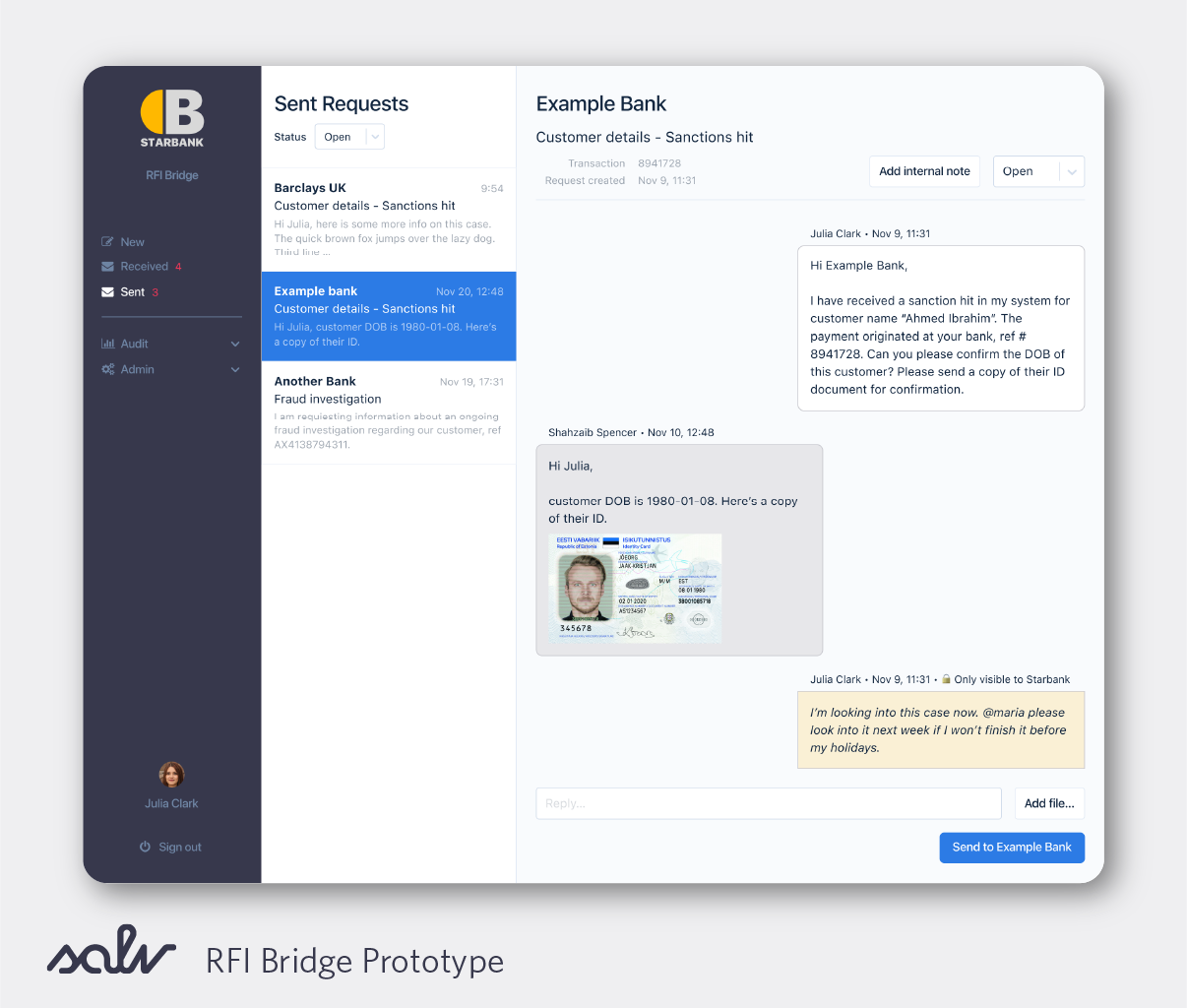 Replacing a few SWIFT messages and emails with a purpose-built platform might seem minor. But it's just the first step. Compliance teams will, for the first time, have a modern, safe, auditable way to communicate relevant information about their clients for AML and CTF proposes. This opens up the possibilities for collaborative crime-fighting on a larger scale. A scale that can make a massive difference to how effectively financial companies fight money laundering.
Would you like to try out RFI Bridge as well? Salv has recently secured extra funding to take our fight against financial crime to other jurisdictions (more information on that here). We're finalising the next partnerships to help more financial companies share information. Get in touch with us at [email protected] if you'd like to try out RFI Bridge.