Every year, Enterprise Estonia brings together some of the best Estonian startups at the leading European fintech event Money20/20 in Amsterdam. Salv has had the honour to represent Estonia's regtech sector for two years in a row, making the best of the opportunity to access, apply, share the latest industry knowledge, and connect with many brilliant minds in the global fintech community.
What is Enterprise Estonia
Enterprise Estonia is a public institution that promotes entrepreneurship and supports the development of the Estonian business sector. With its help, startups can expand their expertise, get access to resources and opportunities, and establish themselves in the competitive industry landscape. Its contribution doesn't end there, though. Enterprise Estonia gives voice to many small startups! Salv has had well-deserved moments in the spotlight as well.
Give a listen to this episode of e-Estonia podcast with Taavi Tamkivi, How to tackle a booming trillion-dollar fincrime industry?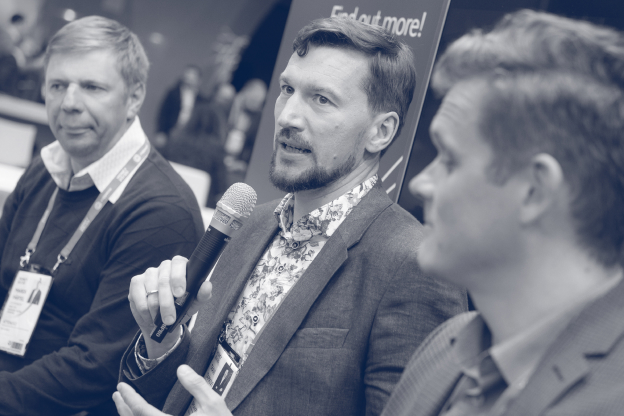 What is Money20/20 Europe
Money20/20 Europe has been the centre of attraction among industry leaders and decision-makers, challengers and innovators in the finance space. It's a global event that brings together startups, investors, established companies, and anyone else with an interest in fintech. With thousands of attendees, Money20/20 Europe grew into one of the biggest fintech events in Europe and in the world.
Salv at Money20/20 Europe
It's been a month since Money20/20 wrapped up in Amsterdam, and I'm still processing all of the amazing things I saw and heard in and between the panel sessions. It's been my second year attending Money20/20 Europe, and this year's edition didn't disappoint.
One of the big themes at Money20/20 this year was digital money, which broadly refers to the businesses and activities associated with electronic payments. This can include anything from mobile payments and cryptocurrency to online banking and contactless payments. With the advent of new technologies, the digital money industry is growing more complex and diverse.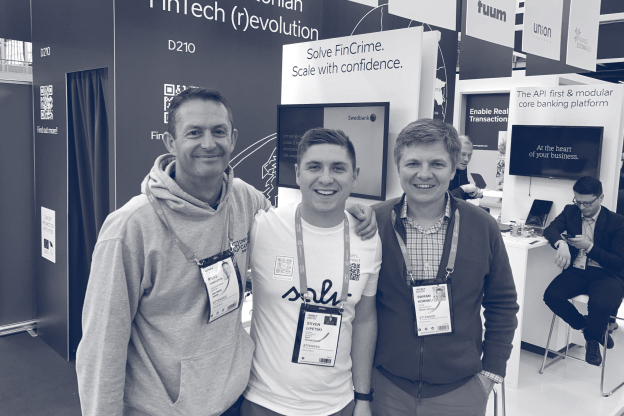 I've got a chance to know more about the industry, thanks to PPRO (payment infrastructure provider), Paystrax (digital payments company), Speedy (online payment service provider), and more.
Our approach to Money20/20 this year was slightly different. Unlike last time, we decided to put more focus into AML Bridge, Salv's proprietary communications platform that makes it easier to exchange information about suspicious transactions with other financial institutions. We recently issued a new edition of AML Bridge white paper, and you can find the key takeaways in our recent blog, AML Bridge end-of-pilot write ups.
Money20/20: things we love
Money20/20 is a magic porridge pot of great business opportunities. You may run into a company that you don't know about, from the regions you don't focus on, and manage to find something in common. These unexpected encounters can set the foundation for something more important some day.
In our industry, finding the right partner can take a long time. Money20/20 is like a shopping centre for companies who are looking to connect with different providers or forge a new partnership: everyone you need is already there, all you have to do is look around and get more contacts. At Money20/20, you can see people for who they truly are and make decisions on the spot if necessary.
Money20/20 takes networking to a whole new level with initiatives like There's Money in the Park, Money Street Fest, Connections Lounge, the list goes on and on. Money Street Fest was second-to-none and everyone was talking about it non-stop. It was like a huge money-pride parade! The street was shut down completely, all the bars were full of people. I saw many familiar faces – we met the day before at Amsterdam RAI.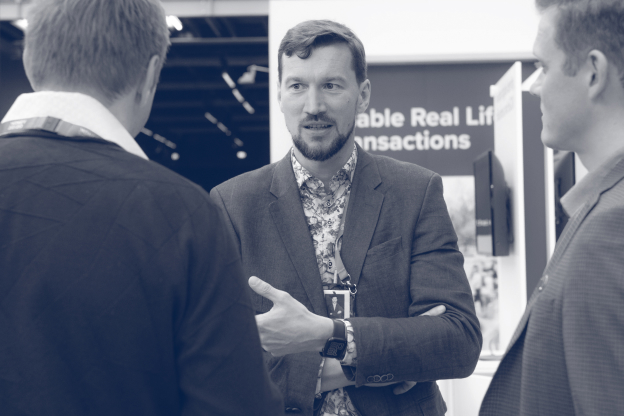 There are many things I love about Money20/20 Europe. The laid-back, friendly vibe removes the discomfort and uneasiness you may feel around competitors, which makes everyone enjoy it even more.
Since the start of the year, we've signed up quite a few customers, and I was really looking forward to meeting them in person. Money20/20 in Amsterdam gave me this opportunity: I've finally met Zen, TravelUnion, TrueLayer, Zimpler, Currency Cloud, and Phoenix Payments. I was happy to see Beatrice and Maxime from Skaleet, our recent partner. It felt like getting together with old friends.
Money20/20 Europe provides many opportunities to connect in a fun, lightway, casual way. And that's what makes it so unique. I don't think anyone else has done that.
---
Overall, I had a great time at Money20/20 Europe and I'm already looking forward to next year's edition! I would definitely recommend it to anyone interested in finance and tech. Money20/20 can be the best three days of your summer, especially if you work in sales. You come in the morning, mingle with a great crowd; you leave in the evening feeling like a superstar. If you missed the chance to meet Salv this year, let us know and let's see how we can make up for that. 😉