Just over a year ago we wrote a blog all about the first two years of life for Salv which covered everything we had done up until that point, and now it's time for a small update. Salv has just turned three years old and as is tradition, we are powering forward faster than ever.
What have we been doing?
Over the last year, even though we have spent a large proportion of our time building out our AML platform (screening, monitoring and customer risk assessment tools) as well as developing and launching the AML Bridge product (but more on that later), we have also spent a lot of time thinking about our product market fit.
We have come to the realisation, after a lot of talks with bigger players in the financial industry, that it's not enough to have an amazing product and runway of a year or two, they want to work with a company who they know will still be around in 10 years time. Trust and longevity are major driving components of what dictates their choice when choosing who to work with.
The above also plays a major role in selling our product. Before one or two big companies take the perceived "risk", other big players are going to be hesitant. Smaller and pre-launch companies are more likely to take the risk on a newer product/service as they sit in a similar position and see the problem from a different perspective.
AML Bridge
Other than building on our reputation and product market fit, we have been hard at work building out our product offerings. We have, of course, continued to diversify our AML platform by adding new features and functionalities but our biggest achievement of the last year has very likely been building and piloting AML Bridge with the biggest banks in Estonia. We have built AML Bridge to not only be functional for everyday use but we have also built it to be fully compliant with data protection and security regulations and expectations.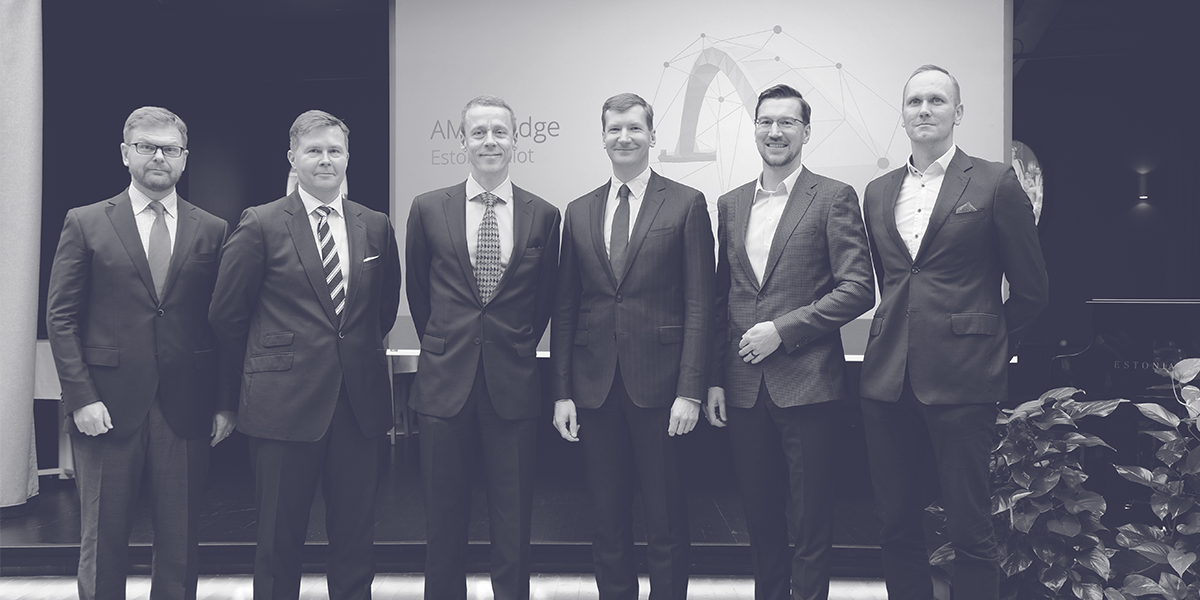 AML Bridge Estonia launch in October 2020. Salv CEO, Taavi Tamkivi with the CEOs of Swedbank, LHV, Luminor, SEB and local FSA.
On the topic of AML Bridge, we have recently hit a huge milestone which is the exchange of real live data between the banks in the pilot. This means banks are actually using the service for real everyday tasks and validating our product fit hypothesis.
Additionally, real usage of Bridge has helped us bring new partners on board. We started the Estonian pilot with four banks, but are aiming to conclude with up to 8 participants. We have also been busy expanding Bridge outside Estonian borders, with discussions ongoing in the Baltic, UK and even Mauritius.
AML Platform
Our AML platform continues to be our main selling point and business offering for fintech companies. During the last year we've also explored different market segments, providing financial crime fighting solutions to both growing and more established fintech companies. We've also explored different partnership opportunities to see if and how we can combine our expertise and technology to other industry players. We have continued to develop our platform and product functionality with special emphasis on user experience, as well security and privacy measures. Our customer base has grown steadily, with 22 customers in eight different European countries currently. A number we expect to double in the near future.
At the end of 2020 we also secured extra funding from our existing and new investors, to speed up our product development and global expansion ambitions.
The Team
On the subject of fitting in, our team has grown significantly since our last update as well. At the time of writing this we have 33 Salvers fighting financial crime which is up from 19 this time last year. More Salvers means more people-hours contributing to our mission every day. We have also expanded our team to 8 different nationalities and are looking to expand further.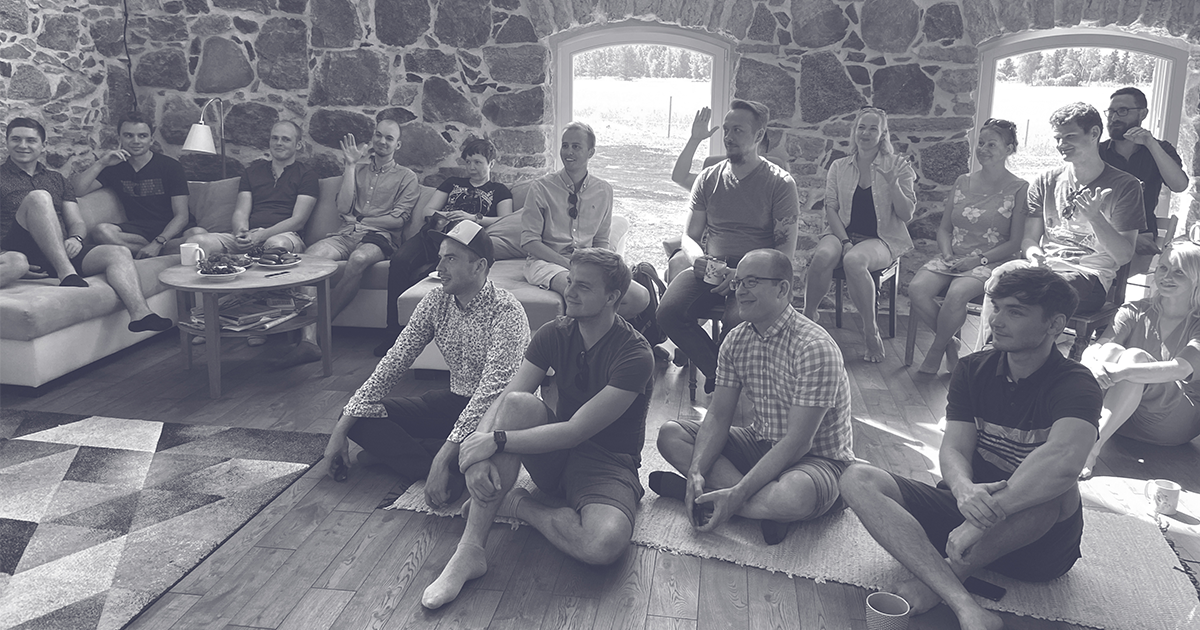 Our awesome team at the latest team offsite.
Due to the continued pandemic, we have continued, successfully, to allow people to work remotely if they so choose, but we have also maintained our offices for those who want to use them.
Hiring more smart people helps propel us ever faster towards our mission goals and we will continue to hire smart people as we need them. Visit our careers page to see which roles we are hiring for at the moment.
The Future
At Salv, every year has been bigger than the last and everything suggests that this will be the case again. We will continue adding products and features as well as pushing into new markets with both AML bridge and our AML Platform and bringing in new people and resources to take Salv to the next level and continue our fight against financial crime into the future.