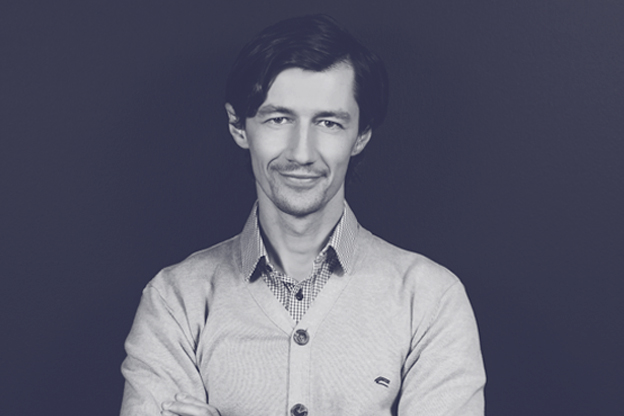 Naval Ravikant, the founder of AngelList, investor, and philosopher, said that "startups are the Olympics business". He continued with "…first prize gets a Cadillac Eldorado; second prize gets a set of steak knives; and third place gets fired. If you're going to win, you need people who put in everything.". That is definitely the case with many entrepreneurs and their companies: Justin Kan, Brian Chesky, Elon Musk, Travis Kalanick, and many others who made big risky bets and then ripped huge rewards.
In a race to become a unicorn the last thing founders think about is building a sustainable culture that would boost the company's growth and attract more talent. As a result there are a lot of news about toxic corporate environment, e.g. Revolut, Spring Health, and many more. They all have amazing products, high growth, and are favored by investors. What they lack is employees, who are leaving en masse. After 6 months you might be the oldest person on your team. And unless you're working in SpaceX or a similar global technology company, thinking about the wellbeing of your employees is a matter of survival these days. This being said, Salv's culture was one of the decisive factors that made me join the company.
I made up my mind around 3am as I was trying to put my one-year old son back to sleep for the third time that night. Here's my story…
A family-friendly company
Being a parent is a tough job. It's similar to startups: you have an ever-growing backlog of things you need to do, and you have little to no sleep in the early stages. There are a lot of growth problems that require different sets of skills. And you rarely have time for yourself. All of the Salv's founders have children (and the CEO has 4!), and many of the employees do as well. Like it is common these days for companies to be dog-friendly, a child-friendly office was something I was also looking for. People who have been through some of the same problems I'm facing right now personally can help you overcome them quicker, and as a result you can get back to work faster. In the few months I've been with the company, I've learned more about parent-child relationships from my colleagues than I have from the books.
Focus on mental wellbeing
When I had an interview with Kairi, the head of HR, the two most frequent words I heard were children and burnout. She and some of the other employees came from fast-growing companies where they experienced a burnout. A never-ending backlog of problems and a culture of overwork are some of the many contributing factors. Having worked for different startups over the past 7 years, and having witnessed my own startup grow and fail, I am no stranger to burnout and depression.
It's hard to see what's coming if the only metric you notice is the company's growth. When you see people quitting in large numbers, it may already be too late. But when you know what's ahead, it's possible to take some measures. I've openly talked about depression with my colleagues. We've discussed mental issues during company meetings several times. When one can open up about something as personal as this, it means you don't expect to be judged. There is trust among colleagues, a sense of compassion, and help.
Greater trust
As we were chatting during my interview with Sergei, the company CTO, he mentioned that each employee is their own manager. There is no chasing people and looking if you're online or not. Nobody cares when you work as long as you're there when needed (e.g. client meetings).
Read Sergei's explanation of Salv's key engineering principles.
While personally I try to work the regular 9 to 5 schedule, it is not always possible. In fact, right now it is rarely possible because I have to take my older child to kindergarten or some other activities. At times I have to take a nap during the day because I couldn't sleep at night. And as a result, oftentimes my most productive time is in the evenings when the family is asleep. Or sometimes during the weekend. This allows me to take singing classes on Tuesday mornings to fulfil my dream of one day performing in front of an audience on a crowded street.
As became common in the recent pandemic, Salv is a remote-friendly company. Whenever I feel like having coffee or going winter swimming during lunch time, I go to the office. Whenever I feel lazy to get out of my warm flat into the cold and rainy street, I stay at home. This also means that you are expected to come forward whenever you're stuck at something. And both myself and others have openly asked for help from colleagues. Since I've yet to learn all the ins and outs of the system, I tend to often have a quick 1-5 minute huddle with a colleague to do rubber duck debugging.
Courage to change
Whenever something doesn't work, are you or your colleagues willing to change it? What if something already works but there is a way to make it better?
And finally, what if there is something we don't know we want or need, something that will make us work better? To make things happen, you must be willing to act. And with the right people it will become a part of the culture, which, according to Kairi, makes Salv so unique. I want to believe that on every team there are people who have many ideas, as well as the courage to bring them to life. There are also many people who do what they are told without questioning.
Salv is full of entrepreneurial people who lead the changes: a book club, a training session, a hackathon, or a small experiment in the way engineers make daily reports. If you want something done, you do it, become the change and lead others. And if you fail, no one will blame you.
---
I don't have anything against working hard, playing hard as Wiz Khalifa rapped in his song. Yet I think a culture like this has many flaws in the long run. Similarly I think you do not need to be a sprinter to win the Olympics. We're here for the long run and as such we need to train for a marathon.
Since day one I felt like I've been in Salv forever. And the past several months haven't changed my mind. I feel like I found the right group of people who share the same values as I do. If you think you might be one of them, check out our Careers page and get in touch! And together we'll beat financial crime!