KYC & Risk Scoring
The dynamic KYC and risk-assessment platform that scales and adapts as your business does.
Overview
In an ever-changing financial environment where money launderers are quick on their feet, you need a platform that evolves, grows, and adapts to your unique circumstances.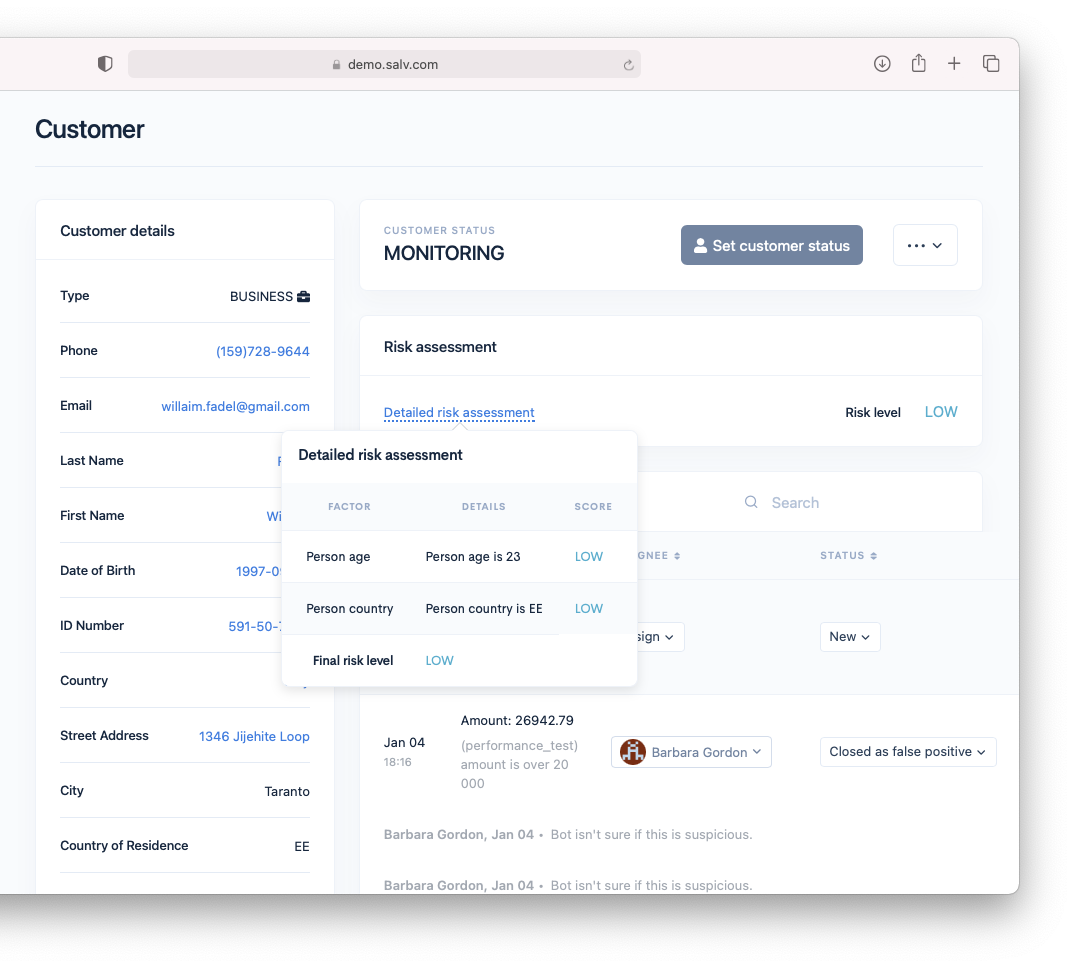 Customer risk assessment. Transform your risk appetite from paper to practice in order to identify higher risk customers from the start.

Configure onboarding rules. Set up your customer onboarding flow to ask the right questions from higher risk customers immediately.
We are using Salv designed AML/CTF risk assessment solution in order to apply risk-based approach principles in our compliance framework. By using risk-assessment tool we are able to set up risk factors and adjust thresholds accordingly to our needs. At the same time, Salv provides us with analytical dashboards, so it's easy to monitor AML/CTF risk exposure of our clientele and react accordingly and timely.
Sun Finance
Features
Easily plug in your existing data. We don't box you into specific data fields or order, which means you can connect what you already have into our platform much more quickly.

Flexible SQL-based rule sets. Tailor your rules to the specific needs of your business.

Smart & adaptive API. Salv's API enables multifaceted data input, which removes compatibility pain points. And then you can make changes yourself without Salv's engineers.
Access clear audit trails. Your teams actions and transaction information is automatically timestamped and logged in the Salv platform.

Single-page customer view. Salv was set up so you can see all of a customer's relevant information and connections on a single page. What a relief.
See what else we have to offer
Not what you're looking for? Interested in more? Take a look at our other products to find something that perfectly meets your needs.