Salv Bridge
Financial institutions can now

share information

safely, securely,

and

fast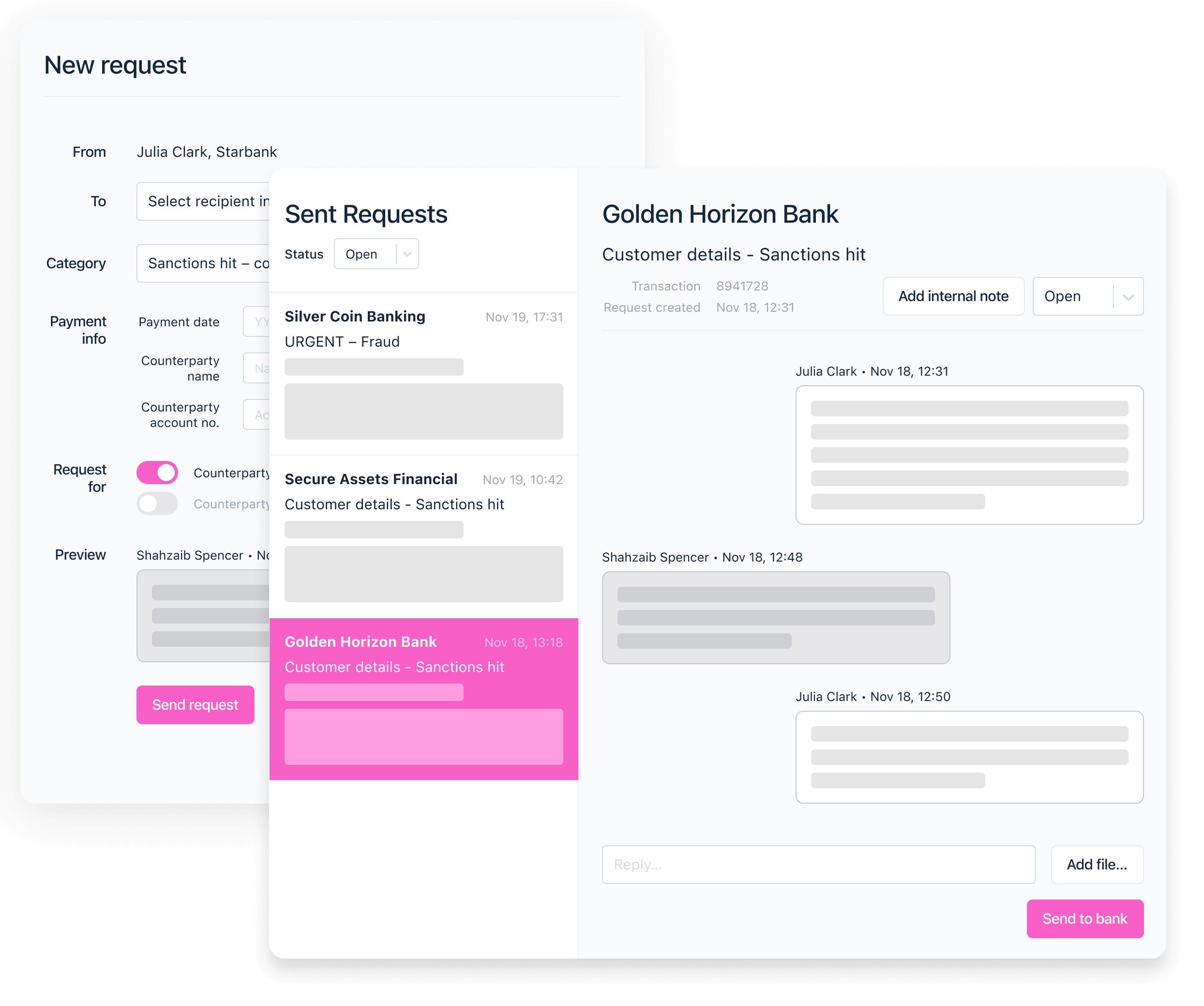 It's time to learn from criminals
Criminals work in networks while financial institutions often work alone and with limited data. It takes a network to beat a network – it's time to take information sharing between financial institutions to the next level.
Salv Bridge is a secure, cloud-based solution that allows financial institutions to exchange and strengthen data on bad actors. It's 100% encrypted and fully compliant with data protection regulations.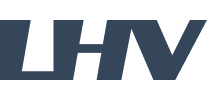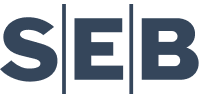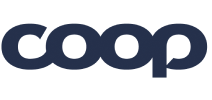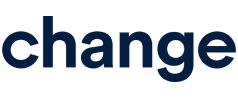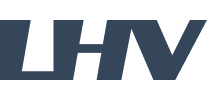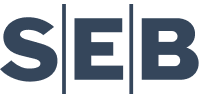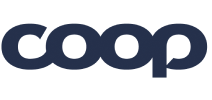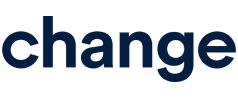 ---
How you can use
Salv Bridge
Information exchange for BaaS
Automate 50% of your RFIs with your banking service customers.
Reduce your team's workload and increase operational efficiency by automating 50% of your RFIs with money service businesses (MSBs).
In around half of the cases, after the money has been stopped and alert raised, the MSBs already have the information you are missing. This allows Salv Bridge to exchange data between your system and their system automatically and fully encrypted.
Having 50% of the simpler, name match RFIs automated frees up time for your team to dig into the complex cases, improving the quality of your compliance team's work.
Joint AML investigations
Identify and investigate suspicious ML activities while collaborating with partner financial institutions.
Identify and investigate suspicious activities related to money laundering while collaborating with partner financial institutions. Your team can now complete complex investigations spanning multiple institutions and resolve missing data gaps way faster than before.
Ask and receive data from partner institutions
Collect data in a simple UI where everything is interlinked
Authorised push payment fraud
Prevent: proactively share information about bad actors within the network.
React and recall: increase the success rate of fraud reclaims to 80%.
Using Salv Bridge, you can join us in a fight against APP fraud.
With suspicious entity sharing, you can report suspicious entities to the Bridge network and check if payment parties have been reported by others.
Proactively share and consume information
Information available through search query
Capability to support real-time checks
Ability to request additional context
Bridge also helps you to reclaim the money when it's moving from one financial institution to another. For that, we use a peer-to-peer solution for exchanging fincrime-related data.
One shared channel with sophisticated encryption (tl;dr: your data is completely safe)
Structured and unstructured templates
Urgency indicators and notification settings
Web user interface and API integration available
Screening alerts resolution
Solve exact name matches without bothering your customers.
Whatever tooling you are using, there will always be exact name matches amongst screening alerts – can't get rid of them. What you can eliminate though, is bothering customers. Get the necessary info from counterparty financial institutions in the network instead.
With Salv Bridge, you can:
Set up a process or optimise the existing one for operational efficiency
Minimise data – only ask and receive data that are needed
Have a clear audit trail and performance statistics
---
Client testimonials
Banks know what the problems are, but Salv worked out how to really solve them. And it's not just in money laundering and terrorist financing, it's also been useful in fraud prevention.
OLAVI LEPP, CEO Swedbank Estonia

We've seen some really good results in a very short period of time. In the area of fraud prevention, speed is a key aspect – and this tool really helps us communicate with each other and find the necessary information we need to stop these actions from completing.
KADRI KIISEL, CEO LHV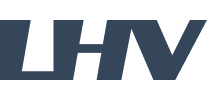 In practice, there has been no appropriate tool for this information exchange. Before, it happened informally – but this was very chaotic, it took time, there was no audit trail – so it's very good that parties came together to fix this.
RAUL VAHTRA, HEAD OF AML, SWEDBANK

From the user's perspective Salv Bridge is really working. The interface is easy to use and intuitive. Salv Bridge has helped us develop a daily working process of exchanging information between our partners.
ALLAN PARIK, CHAIRMAN OF ESTONIAN BANKING ASSOCIATION

---
Q&A
Salv Bridge is an information and data exchange solution.
Our cloud-based solution enables financial institutions to exchange and enrich data on bad actors, so all parties strengthen their respective AML efforts. Salv Bridge is encrypted and fully-compliant with the latest data protection regulations.
With Salv Bridge, your team can proactively co-operate across borders, across legal jurisdictions, and against transnational criminal networks.
The list of use cases where intelligence sharing can help catch criminals and make life easier for good customers, is long. Here are some:
Fraud recall: Salv Bridge connects banks to recall payments that are suspected to be fraudulent and freezes the funds while investigations take place. Salv's customers have increased successful fraud recalls from 10% to 80%. Read how they did it (download case study).

Improving quality of SARs: The exchange of additional data connected to individual transactions is helping banks establish more accurate cases for lodging suspicious activity reports (SARs) for law enforcement to prosecute.

Sanctions hits: Banks are obligated to check for known blacklisted individuals – but this process often produces 90% false matches. Salv Bridge speeds up clarifying if alerts are real hits or false alarms.

Fighting money-laundering: The sooner missing data gaps are closed, the faster and more effective money-laundering investigations spanning multiple institutions are.
Whatever the use case, the most important is that Salv Bridge changes the way teams work. Better data arriving faster (whether manually or automatically) allows teams to make better decisions about the funds going through their institution.
Launched in Oct 2020, Salv Bridge covered 90% of Estonian banking market by bridging (see what we did here) 4 biggest banks in Estonia – Swedbank, SEB, LHV, and Luminor. More leading market participants soon followed, giving Salv Bridge 99% domestic market coverage. And in May 2022 Salv Bridge officially went cross-border.
New networks have emerged in Sweden and UK from the cross-border activities of present members.
We are also seeing Salv Bridge expanding outside traditional banks, with fintechs, payment service providers, BaaS and crypto platforms joining the network.
Every day, financial institutions screen millions of transactions, looking to stop criminal networks from laundering money or scamming innocent people via their institution. But complex fincrime schemes happen across multiple institutions, and each only sees one part of the bigger picture. Salv Bridge helps to fill in the missing puzzle pieces, by connecting financial institutions.
Financial institutions can now share fraud and scam findings and suspicions with one another securely and fast.
Salv Bridge
connects financial institutions via a secure and privacy-protected platform
provides alert case management for AML teams & regulator-friendly audit trails
enables automation of messaging by standardising data inputs
National and regional regulators have welcomed Salv with open arms.
The audit function has especially been praised. Many financial institutions are required to submit annual audits detailing the measures they've taken to prevent money laundering within their institution. As every action taken within the Salv Bridge platform environment is logged, regulatory reports are pain-free, and team leads have full oversight over metrics like rates of false or true positives and the volume of suspicious activity reports filed.
Salv Bridge uses end-to-end encryption as well as a password-protected key system, in addition to 2-factor-authentication (2FA) and IP whitelisting.
Most importantly, Salv has no access to data exchanged via the Salv Bridge network. Instead, we help financial institutions ensure data-minimisation practices by using closed/set fields and meeting data deletion/collection standards outlined in the EU's General Data Protection Regulation (GDPR).
---
Improve your core
compliance toolset
Salv Bridge enhances the data you have – and better data equals better decisions. But if you also need help setting up or replacing your core compliance tools, here's what we offer.
See intelligence sharing in action