Transaction Monitoring
Increase your true-positives with tailored online and offline monitoring — and truly fight financial crime.
Overview
Create your own custom, complex scenarios to detect potential money laundering and terrorist financing.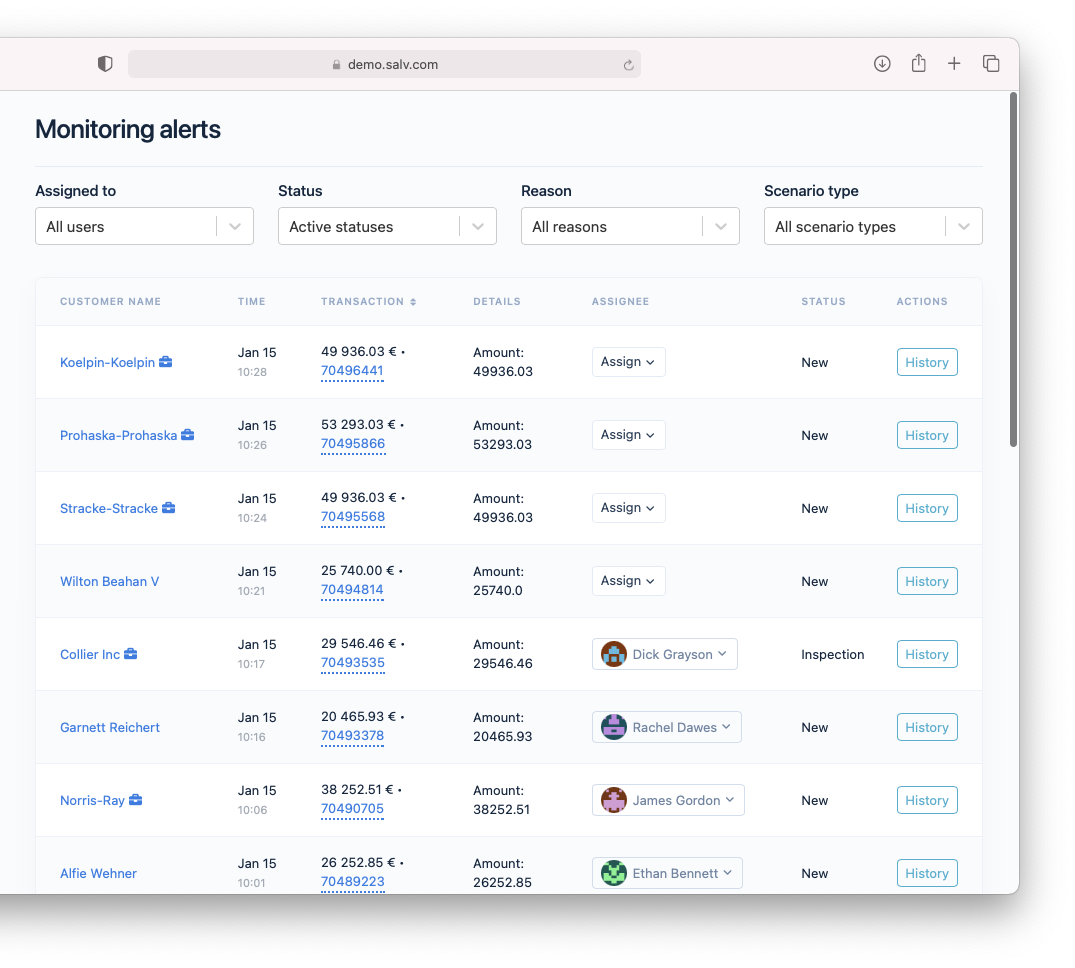 Online and offline monitoring. Stay ahead of criminals and run checks in real-time or in the background. Or both.

Configure rules easily. Design, test and improve your own SQL-syntax based detection rules to fit any situation.
Features
Easily plug in your existing data. We don't box you into specific data fields or order, which means you can connect what you already have into our platform much more quickly.

Smart & adaptive API. Salv's API enables multifaceted data input, which removes compatibility pain points. And then you can make changes yourself without Salv's engineers.

Start using immediately. With batch upload, you don't have to wait for integration to start using Salv.
Access clear audit trails. Your teams actions and transaction information is automatically timestamped and logged in the Salv platform.

Smart whitelisting. Instead of adding a customer to a whitelist for eternity, hit the snooze button — and investigate them again at the timeframe you define.

Built-in case management. Easily handle your case workflow throughout their full lifecycle.

Single-page customer view. Salv was set up so you can see all of a customer's relevant information and connections on a single page. What a relief.
See what else we have to offer
Not what you're looking for? Interested in more? Take a look at our other products to find something that perfectly meets your needs.