The new standard for AML
Some of us at Salv helped build TransferWise's first compliance solutions. Others of us helped scale it up when TransferWise got huge. That's why we have solutions to help you — wherever you're at as a company.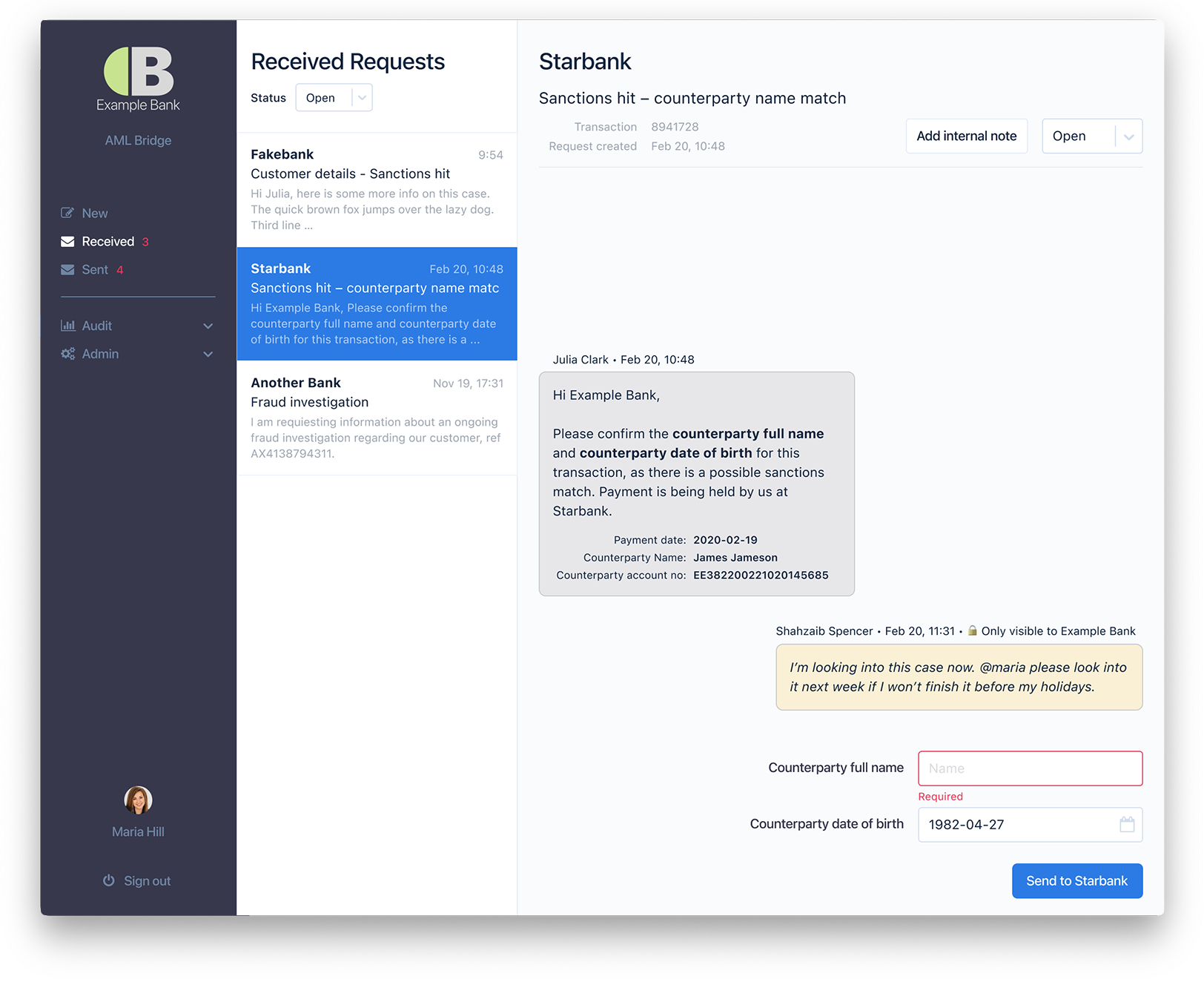 Cut manual sanctions work. Let our Screening auto-resolver automate 50-70% of the tedious, repetitive work your team is doing daily.

Third-party FinCrime intelligence. With AML Bridge, communicate with other financial institutions in your network to help cut out criminals abusing your system.
Reduce dependencies. Create your rules from scratch in SQL — without depending on another department or Salv.

Salv is always there to assist you. It's a drag when vendors stop caring once you've signed on the dotted line — which is why, once you've signed a contract, our support has only just begun.
Screening auto-resolver
Is your team ready to find a new career because they're so sick of closing the same pointless alerts? After our current customers started using Salv's screening auto-resolver, they cut out anywhere from 50-70% of their mindless tasks — and could finally focus on more meaningful work.
AML Bridge
Overwhelmed by sending and receiving requests for information (RFIs) all day long through clunky SWIFT or hard-to-manage emails? Then AML Bridge might be exactly the solution you and your partner financial institutions are looking for.
Talk to our experts
Connect with us to see if we can help you achieve your lofty ambitions. We're excited to help you keep safe from criminals, trim your costs and help you sleep well knowing you're fully compliant.