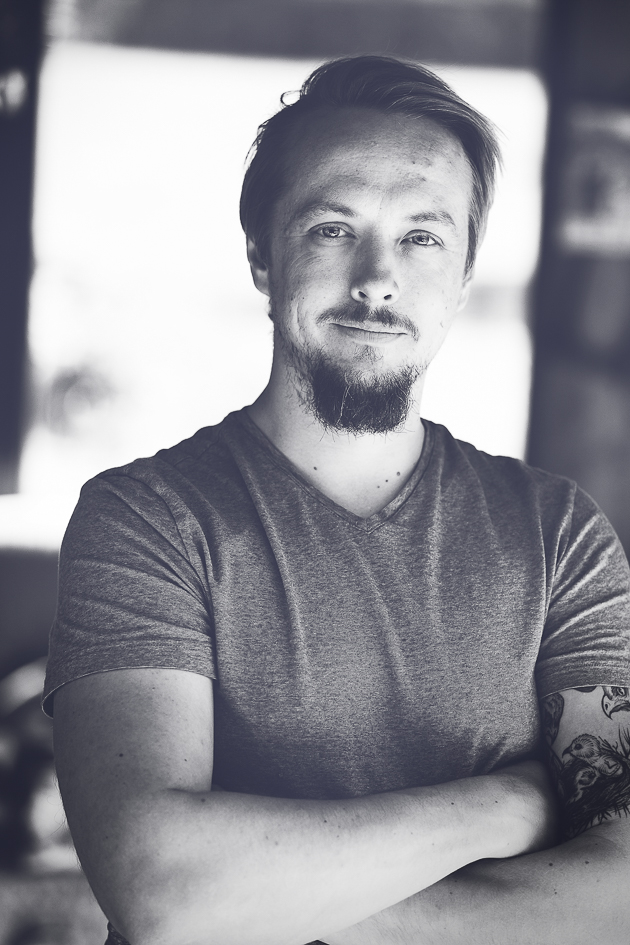 Tarmo Kalling is Salv's newest product engineer. While we really like him, what makes him extra special is that he applied, interviewed, was hired, and onboarded to our team virtually — during the pandemic. It wasn't until the first week of June when Tarmo finally met most of the team in real life.
We sat down to ask Tarmo a few questions about what joining Salv has been like for him.
What was it like to join and onboard during a pandemic?
I've been working remotely since day one, but I never felt I was missing something important or that my onboarding was lacking because of it. The whole team, engineers and others alike, have been super supportive. Considering the rest of Salv were pretty much in the same identical situation, it made things a lot easier for me. It also meant that I had the chance to bond with every member of the team equally — rather than just mostly getting to know others in my same physical office.
How has your experience been so far?
Honestly, it's been amazing to see how passionate so many Salvers are about anti-money laundering and our mission to beat financial crime. Before I joined, I might have considered financial crime a boring banking problem, but I can honestly say that's not the case today. And, on my team, I love that I've been handed a whole lot of responsibility in a very short time — that's exactly what I signed up for. We have awesome people in Salv that are experts in a variety of disciplines and are always willing to help you with their knowledge. So it's been awesome.
How would you characterize Salv?
Maybe the easiest way to explain this is through a story. I remember one of the meetings I had early on when I was meeting everyone on the team (virtually, obviously). Jaanus K was telling me about user experience and testing, and then he said, "But who gives a crap how I feel about it? It's way more important that it gives value to a customer. That's the most important part." After that conversation I was thinking, "Wow, this isn't a normal company." It's been positively refreshing.
What attracted you to join Salv?
Personally, I've always liked tough challenges. I am an avid skydiver, after all. But, honestly, it was the mission that caught my attention late last year when I saw Salv's launch in the news. A few months later, when I was already thinking about finding a new work challenge, Taavi and Sergei popped up on the Algorütm podcast, talking about Salv's tech stack and how engineering happens here. From there, I was hooked. So I did some more digging, talked to a few friends, read everything I could find on Salv online, and then decided to apply. The rest is history.
What's a normal day look like for you in Salv?
I'm personally responsible for a few things already. So in the morning I usually start by checking the general well being of what I look after. Then I generally have a plan in place for the rest of my day that all revolve around helping me achieve several of my key goals. Usually that means a mixture of concrete development tasks and research stuff. I try to stick to my original plan as much as I can, but of course, that isn't always possible. Sometimes my day passes exactly as expected, but other days unexpected things happen and I'll have to pause to work on that. For example, it's not uncommon that I need to pause something in my day to directly help our customers with integration or other needs. Or another Salver comes up with a few ideas we quickly need to brainstorm and test out. It's a startup environment, so days are rarely the same.
Any suggestions for people thinking about joining Salv?
Actually, yes. I have a couple of questions I thought through myself before I decided to apply. I think others in the same boat might find them helpful to decide if Salv might be right for them.
Are early stage startups the right environment for you?
Early stage startups are different than scale-ups or stable corporate environments. They move fast — which often means what's true at the beginning of the day may not be true at the end. It's possible that what you're working on could bring massive impact, or the company could end up pivoting and what you worked is no longer needed. Plus, though you will primarily be an engineer, you'll still need to do a lot more product work than in most other companies. This kind of environment isn't for everyone, which is absolutely okay. But you need to figure out for yourself if a lot of unknown and uncertainty is something you can thrive in or not.
Do you like taking responsibility and initiative, or would you rather someone else do that?
There's "getting your job done" and then there's taking true initiative — which means thinking proactively and placing yourself in the customer's shoes. In Salv, you can't wait for someone to tell you what your next task is. It's normally up to you to help decide what the best short and long term strategies are.
Is Salv's mission something you can truly relate to?
For me, it was important that I found a company that was making the world a better place. So Salv's mission "beat financial crime" really resonated with me. But, then again, I'm a mission-motivated human.
If you have no passion for this kind of stuff and think it's just a dry banking problem and just want a cool technical challenge, then Salv probably isn't for you.
On the other hand, if you believe money laundering is a global problem that affects millions of people and think spending your time trying to solve this problem is time well spent, then, it could be that Salv is exactly the right place for you.
If you want to know more about our open engineering positions, check out our career page or write to our CTO, Sergei Rumjantsev at [email protected].