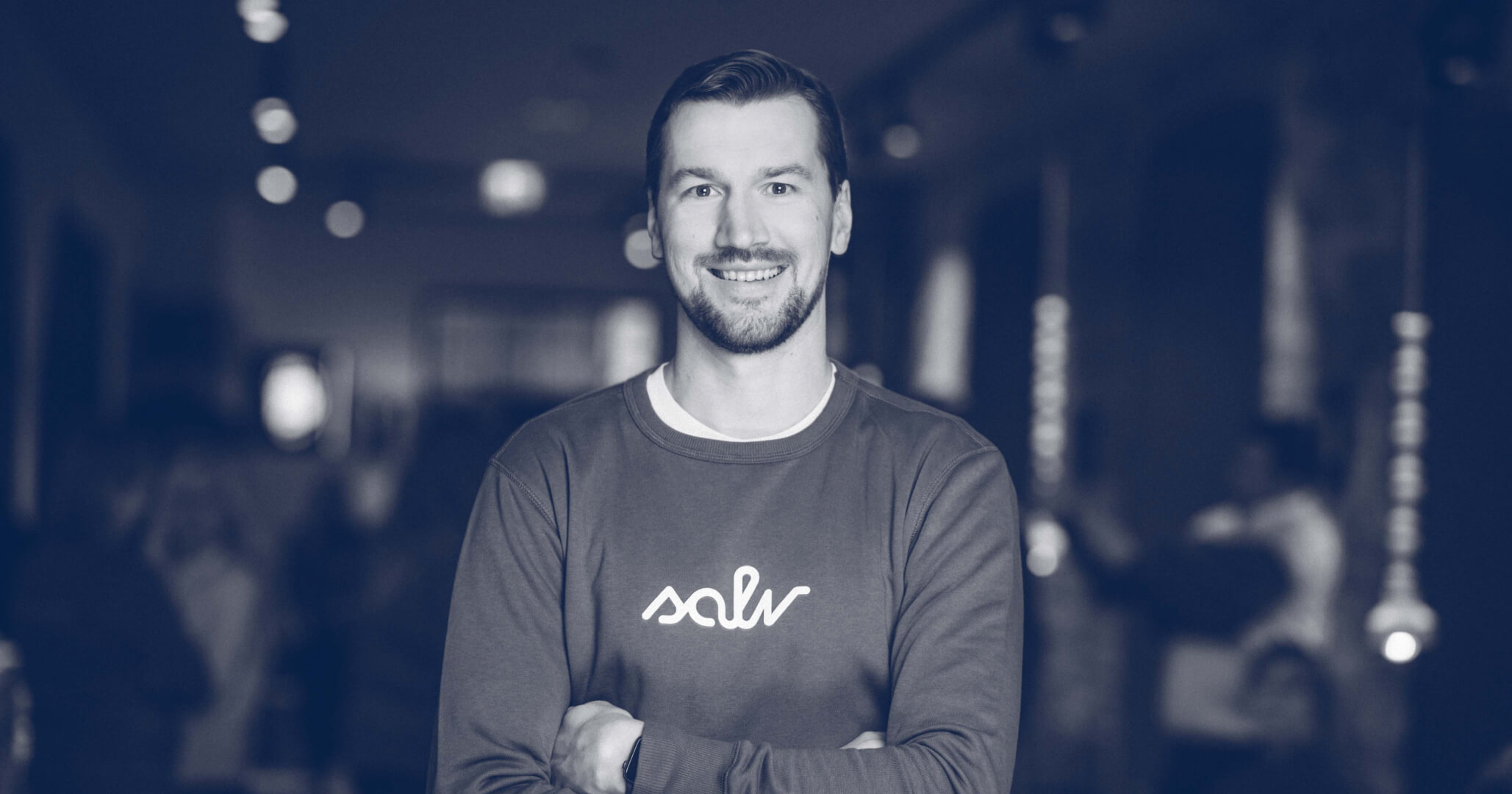 Kids grow up fast these days, and so do companies. But when we look back at everything we have been through in 2022, it's hard to believe that it's been only a year. As Earth is finishing its annual cruise around the Sun, it's time to reflect on what we have done and where we are going.
We sat down with Taavi Tamkivi to chat about Salv, our wins and losses, the universe and everything in between.
How do you think our customers have benefited from Salv this year?
I see gradual improvement in many categories. The important side of things is certainly our community-enabled AML platform approach, which helps us to bridge crime-fighting communities in Estonia and beyond. Through this approach, financial institutions can exchange information easier and faster, without worrying about compliance.
A year ago, we were still in a trial phase, but now we have gathered a lot of evidence that proves that information exchange is actually working.
Our products in different categories became more functional and user-friendly, capable of processing higher volumes of transactions, faster than before. Through this important change, our customers can save time, focus on important things, and fight more crime (hopefully).
What are the major milestones we have achieved this year?
Few years ago I had a dream that our product would reach the stage where the FATF could finally notice our progress and share it with the wider ecosystem. This summer, my dream came true, when the FATF shared our best practices from AML Bridge Estonia Pilot (in the report on "Partnering in the Fight Against Financial Crime").
This was a huge recognition of our work. Especially taking into account that Salv is a small company from a small country, and the community around us is still relatively small.
There are smaller milestones that we can call out as well, such as new market launches – I'm talking about the UK and Swedish markets that opened their doors for Salv Bridge in 2022.
How will they help our customers and partners moving forward?
When a regulator takes a clear position on new legislation, it sends a strong signal to both governments and the banking sector, making it safer to move forward with a new initiative.
Everyone I've been talking to so far agreed that collaborative crime-fighting is very important. But a year ago, there was still no clarity, and certain obstacles prevented companies from diving headfirst into the unknown. Every country had to figure things out for itself.
Then the FATF took a big leap to show where the industry must go, which gave a lot of confidence to all legal parties and institutions. There were significant changes coming from the Lithuanian parliament, who have initiated a discussion about data exchange and what it means for the AML industry.
These positive changes (and more are coming soon) help everyone in the industry, from AML officers to local governments, to make a change and fight crime better.
2022 is the year of collaborative crime-fighting and community-enabled AML.
What are our New Year's resolutions as a company?
In the coming year, we are going to strengthen our focus on Europe and build more collaborative crime-fighting networks together with financial market leaders and strong innovators in the AML space. We will repeat and scale the things that have proven effective over the last few years. Ultimately, our goal is to grow our business by 3x.
What about your personal New Year's resolutions?
Risto (our product engineer) invited me to join a running/skiing challenge in Hiiumaa next year. I'm planning to take part in a few more marathons, both running and cross-country skiing, but also wilderness marathons in the forest and mountains to give myself a reason to train better and be in a good shape.
I want to spend more time with my family and maintain a good work-life balance. It's been working out pretty well so far! Let's hope it stays that way.
What is your New Year's wish to our customers and partners?
We operate in a complex environment where financial crime and money laundering are rampant. To make our work more efficient, we have to keep the balance between the customers, criminals and regulators, amid the growing pressure from the latter.
Keeping that balance is very hard. What really helps me is that I always try to understand the intentions behind any new legislation. I try to ask the right questions, "Why did someone decide this was necessary?", "Do I need to prioritise this?", etc. As soon as I understand the real intention behind this new piece of legislation, it helps me to prioritise my work and keep the balance.
I recommend that you motivate and challenge yourself constantly. Don't be afraid to ask why and see the intention behind. Drive improvements through that and don't forget to take personal responsibility.
---
Christmas is the time of year when miracles happen. At Salv, we try to fill every day with magic and create miracles for you, our customers and partners, so we can live in a safer, fairer world. Happy holidays! 🎄