Crassula, the Core Banking software platform provider, partners with AML platform Salv to provide compliance services.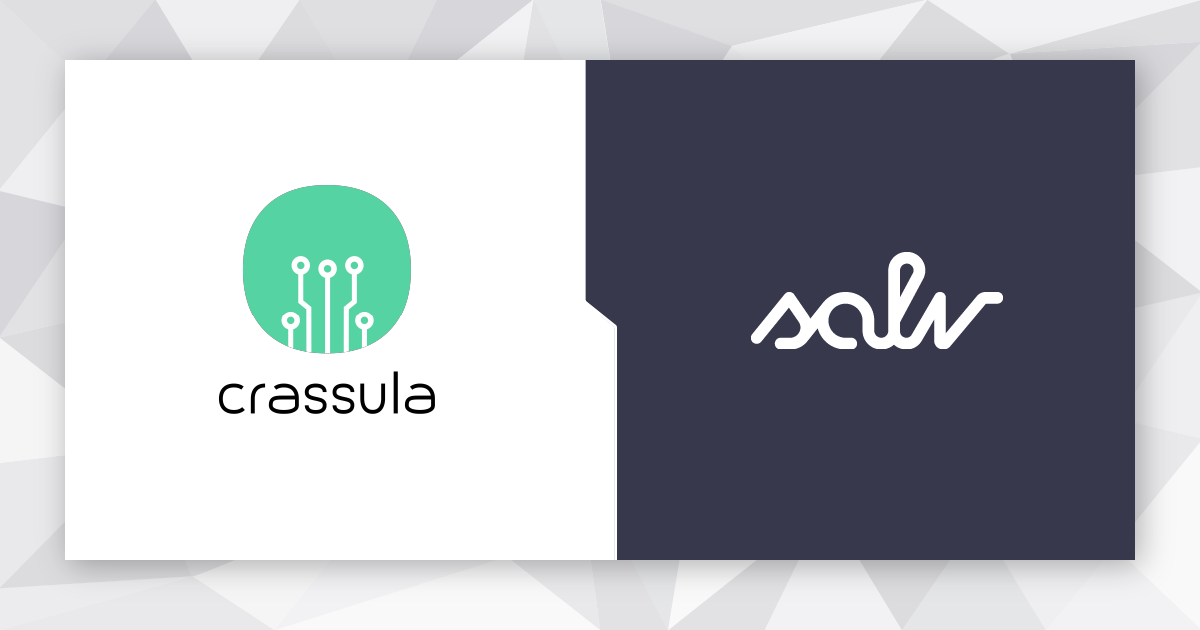 Tallinn - 08/12/2020 - Crassula has partnered with Salv to provide transaction monitoring and financial crime prevention solutions. With the integration of Salv's high-end analytical tools, Crassula Core Banking clients will be able to mitigate money laundering, terrorism financing, and sanctions breaches.
Salv, the Estonian RegTech startup founded by some of the best analytical and technological forces behind Skype and Transferwise, has created a dynamic cutting-edge AML solution that helps to oversee highlight, and manage financial crime. Today, Salv solution partners with Crassula, a Latvian-Estonian platform that helps businesses to build Core Banking products. Crassula will integrate Salv's Customer Risk Scoring Tool, Sanctions, PEP & Adverse Media Screening Tool, and Transaction Monitoring Tool into its Core Banking platform.
Partnering with Salv expands Crassula's AML/KYC capabilities, and enables its customers to define the risk level of current customers at an early stage, screen transactions, and detect suspicious behaviors and transactions faster and better than before. These solutions will allow Crassula's clients to counter financial crime in their processes, and protect their business' reputation. A Crassula Core Banking product attracts resellers, banks, FinTech companies, startups, and holding structures from all over the world to embed FinTech products into their solutions within days. Partnership with Crassula contributes to Salv's mission to tackle FinCrime at a global scale.
"We're so glad our partnership with Crassula can help fintech startups all over the world to grow faster while mitigating their AML risks" reflected Taavi Tamkivi, the CEO and founder of Salv. "As a startup founder myself, I know how important the speed and ease of use of different back-office products is for any startup. Not to mention the challenge to balance your fast business growth, while still strengthening your AML defenses. So with Salv's built-in AML solution together with Crassulas Core Banking product, I believe we can offer FinTechs the perfect combination, with less hassle to integrate various solutions and a more efficient tool that solves more challenges at once."
Salv is founded by Taavi Tamkivi and Jeff McClelland, former AML and compliance experts of Skype and TransferWise, and Sergei Rumjantsev, former TransferWise KYC lead engineer. Salv has built an anti-money laundering, a crime-fighting platform that gives companies the flexibility and speed they need to get ahead of today's financial criminals.
Crassula is an open banking software platform that helps businesses to create embedded banking, eCommerce, and other FinTech products as a White Label.