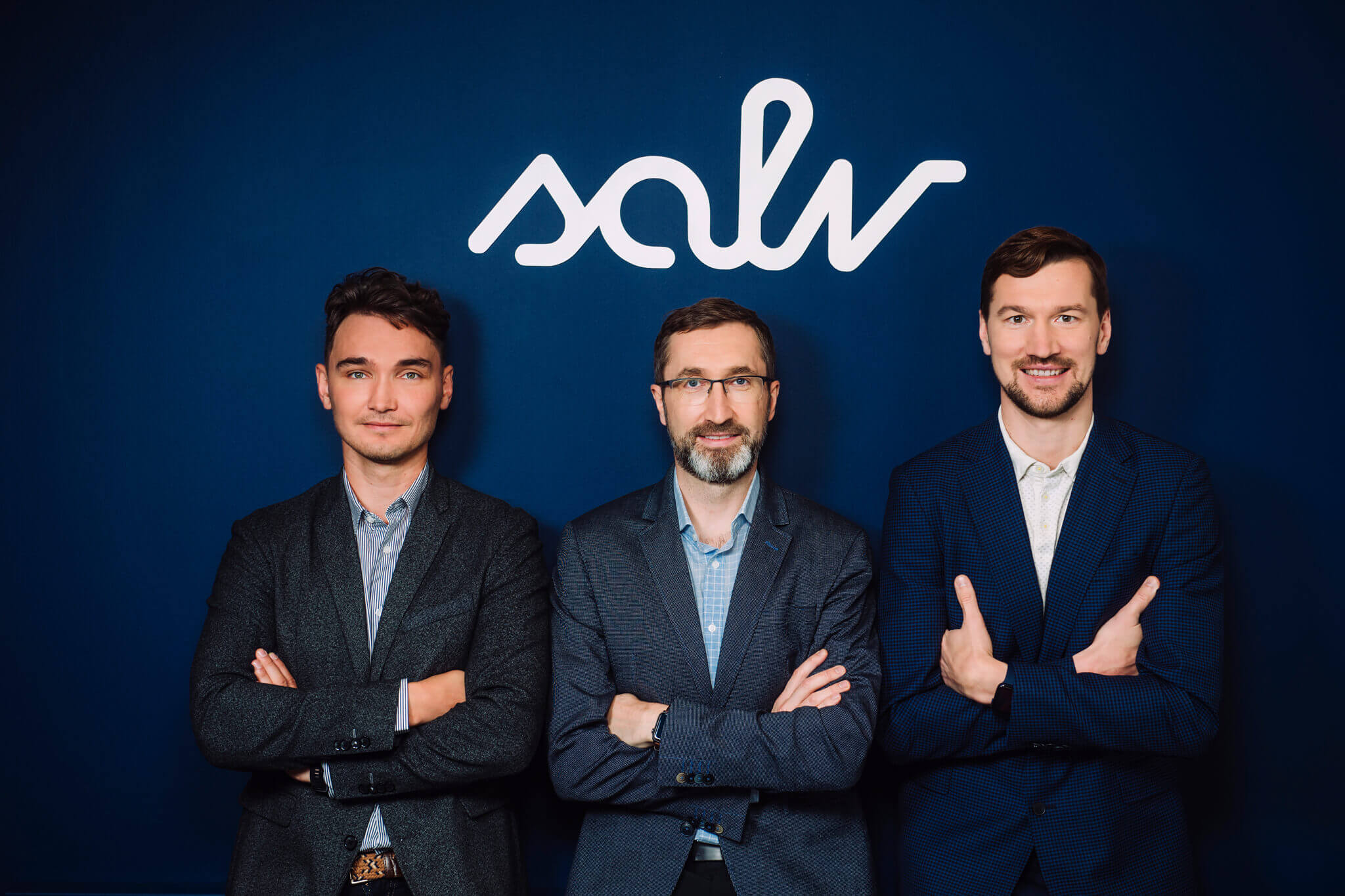 Tallinn, Estonia, 16 March 2022: Salv, the regtech startup founder by Wise and Skype employees, is pleased to present the key findings from Europe's first countrywide Anti-Money Laundering ('AML') initiative, the AML Bridge Estonia Pilot.
Highlights
The initiative saw all Estonian banks join forces with regtech company Salv to create AML Bridge: a secure FinCrime intelligence sharing platform
Estonia's Financial Supervision and Resolution Authority ('FSA'), Data Protection Inspectorate ('DPI') and Financial Intelligence Unit ('FIU') – all fully supportive of the initiative
To date, more than 1200 collaborative investigations have been undertaken legally, securely, and efficiently across three different use cases - AML, fraud, and sanctions
Salv has seen the use cases for sanctions more than double in the recent weeks
AML Bridge significantly cut the time required to handle cases and prevented up to €3m from reaching criminal-controlled accounts
Following the successful Pilot, the roll-out of AML Bridge is planned to further markets, and Salv is poised to include members from outside the traditional banking sector; the Company has onboarded its first crypto fintech and is in discussions with investment companies and pension funds
Further development is planned so that platform is multilateral, automated, proactive and able to handle large-scale FinCrime data exchange in real-time
Taavi Tamkivi, CEO and co-founder of Salv, said, "This initiative proves that an inter-institutional AML tactical data exchange is legally, operationally, and technically possible. It is taking place today, with live customer information exchanged at this very moment. Even amongst the early phase network from Estonia, the banks are preventing financial crime cases in the value of €50-100K per week. This is extremely relevant today as in recent weeks, we've seen sanctions-related investigations through AML Bridge more than double. Which shows just how important industry-wide collaboration is, not just to stop fraudsters exploiting the financial system, but also oligarch regimes conducting wars."
Allan Parik, Chairman of the Estonian Banking Association & SEB Estonia CEO, commented, "I am very pleased that this project has been launched. It shows not just our community's theoretical understanding of the need to cooperate to tackle money laundering and terrorist financing but also the practical steps to make it happen. It is a useful additional solution next to our everyday systems in this field."
The Problem
According to the United Nations Office on Drugs and Crime, criminals launder an estimated €2-4tn every year. 70-80% of this 'dirty' money goes through legitimate banking structures. Under the current compliance practices, less than 1-2% of this criminal cash is successfully intercepted. Criminals are successful because they work in well-functioning large networks where they can easily and quickly share the information they need. On the other hand, financial institutions have traditionally worked alone, without the ability to securely and quickly exchange information on suspicious transactions and customers to better stop criminal money. 
The AML Bridge Initiative
AML Bridge was initiated with the full support of Estonia's Financial Supervision and Resolution Authority ('FSA'), Data Protection Inspectorate ('DPI'), and Financial Intelligence Unit ('FIU'). Banks taking part in Salv's initiative are Swedbank, SEB, Luminor, LHV, Bigbank, Citadele, OP Bank, Coop, TBB, and Inbank. The participating banks partnered with Salv to create an information and data exchange platform, AML Bridge.
AML Bridge's objective is to help financial institutions fight financial crime more effectively. AML Bridge works by helping banks exchange and enrich data on bad actors, thereby enabling financial institutions to strengthen their respective AML efforts. As the web-based platform is encrypted and fully compliant with the latest data protection regulations, AML Bridge is able to legally, securely, and efficiently facilitate the cooperation between financial institutions across borders and legal jurisdictions so that transnational criminal networks can be tackled more effectively.
Olavi Lepp, CEO of Swedbank Estonia, commented, "Banks know what the problems are, and Salv worked out how to really solve them. The AML Bridge tool is not just useful to stop money laundering and terrorist financing; it's also been useful in fraud prevention."
The Pilot
During the Pilot, the collaborative investigations between the participating banks grew from seven in the first month, as AML teams set up their internal processes, to more than 250 per month by the period's end. The banks reported to Salv that up to €500,000 / month of customers' funds were prevented from reaching criminal controlled accounts. In all, up to €3m of customers' funds were safeguarded between July and February 2022. To date, more than 1,200 collaborative investigations have been undertaken via AML Bridge.
The Pilot saw AML and fraud cases being resolved in as little as three minutes, with the average time around a quarter of an hour. This is a vast improvement on the previous 24–48-hour delays that are commonplace in the industry using other interbank messaging solutions. Kadri Kiisel, CEO of LHV, commented, "We've seen some excellent results in a very short period of time. In the area of fraud prevention, speed is a key aspect – and the AML Bridge platform really helps us to promptly communicate with other banks and find the necessary information to stop these actions from completing." 
Next steps
All the participating banks have decided to continue using the AML Bridge. Following the success of the Pilot, the AML Bridge network members in Estonia are already inviting financial institutions from other countries to join the network, based on where they see high-volume trends of suspicious behaviour occurring.
The Company will further develop the platform, focussing on automation, proactivity and scaling to cover many orders of magnitude higher volumes. Salv is also planning to expand AML Bridge to new markets in 2022 and is poised to include members from outside the traditional banking sector, including first crypto fintechs, investment companies and pension funds.
The full findings of the Pilot can be found in the Salv's August 2022 White Paper entitled 'Salv Bridge - building the AML/CTF future.'
About Salv
Salv is an Estonia-based regtech startup founded in 2018, by Taavi Tamkivi (CEO), Jeff McClelland (COO), and Sergei Rumjantsev (CTO). Salv's team of 50+ employees includes experienced AML crime fighters who bring their expertise from Skype and Wise. Currently, Salv is helping banks and fintech companies across ten European countries meet their AML screening, monitoring, and customer risk assessment needs via two core products: AML Platform and AML Bridge. Salv has raised €3,2M in venture capital investments. The current lead investors include Fly Ventures, Passion Capital, Seedcamp, Superangel, United Angels VC, N26 founder Maximilian Tayenthal, former LexisNexis CEO Andrew Prozes, LHV founder Rain Lõhmus, former CIO for Estonia Taavi Kotka, former Skype Estonia CEO Sten Tamkivi and many others.
Press Kit
To access Salv's press kit, including photos, please click here.
Additional information:
Lauri Haav
Salv, Chief Growth Officer
[email protected]