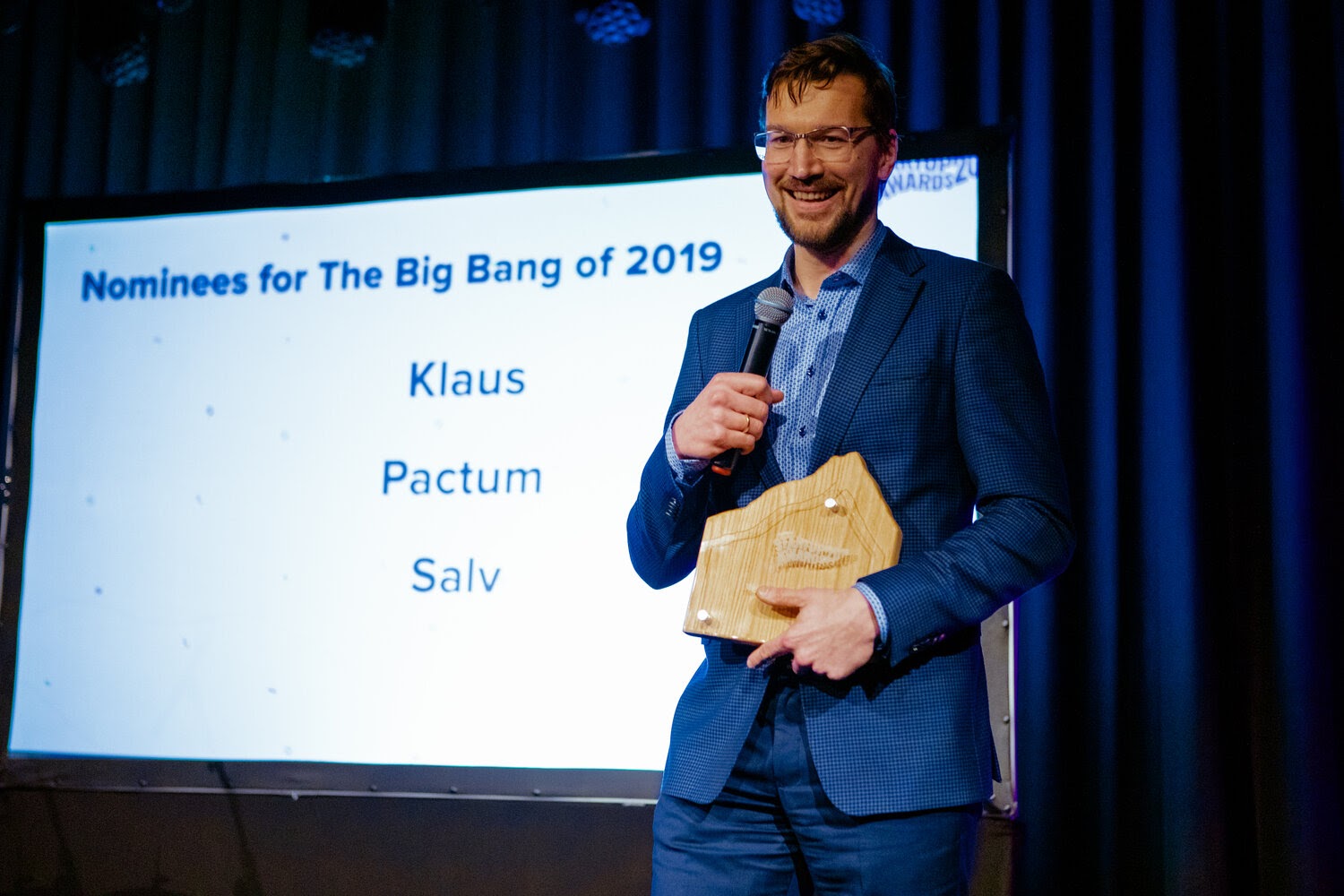 Estonian Startup Awards 2019 happened on January 22nd, 2020 in Tallinn. The event gathered 300+ Estonian startup founders and community activists to celebrate the wins of 2019 and take a moment to set focus for the future.
With close to 1000 startups in 2020, Estonian startup scene is buzzing louder than ever. The sector keeps on growing 30% YoY, being the fastest growing branch of Estonian economy. Already today, Estonian startups contribute 2.5% of Estonia's GDP, with the entire IT sector that number rises to 10%. And it keeps on growing like mad. Year over year.
Salv won in the Big Bang category for the best launch in 2019. No product, no startup as they say. The Big Bang category was looking for startups who launched their product in 2019. And did it with a bang. Simply nailing it.
It was quite a tough competition among 154 different startups in all 9 categories. The winners were chosen by a jury of 144 Estonian founders - startup experts who understand the best what it takes to build a startup and what kind of support they need. All this was to ensure that all levels of the Estonian startup community would be involved, while still offering exciting and relevant results, beyond a "popularity contest" of the most known or the most buzz-worthy names.
Full overview of the nominees and winners can be seen here.
So now it's time to go and make the great thing happen!