Late last month an internal alert gave us a small but important update: AML Bridge has hosted its 100th investigative collaboration!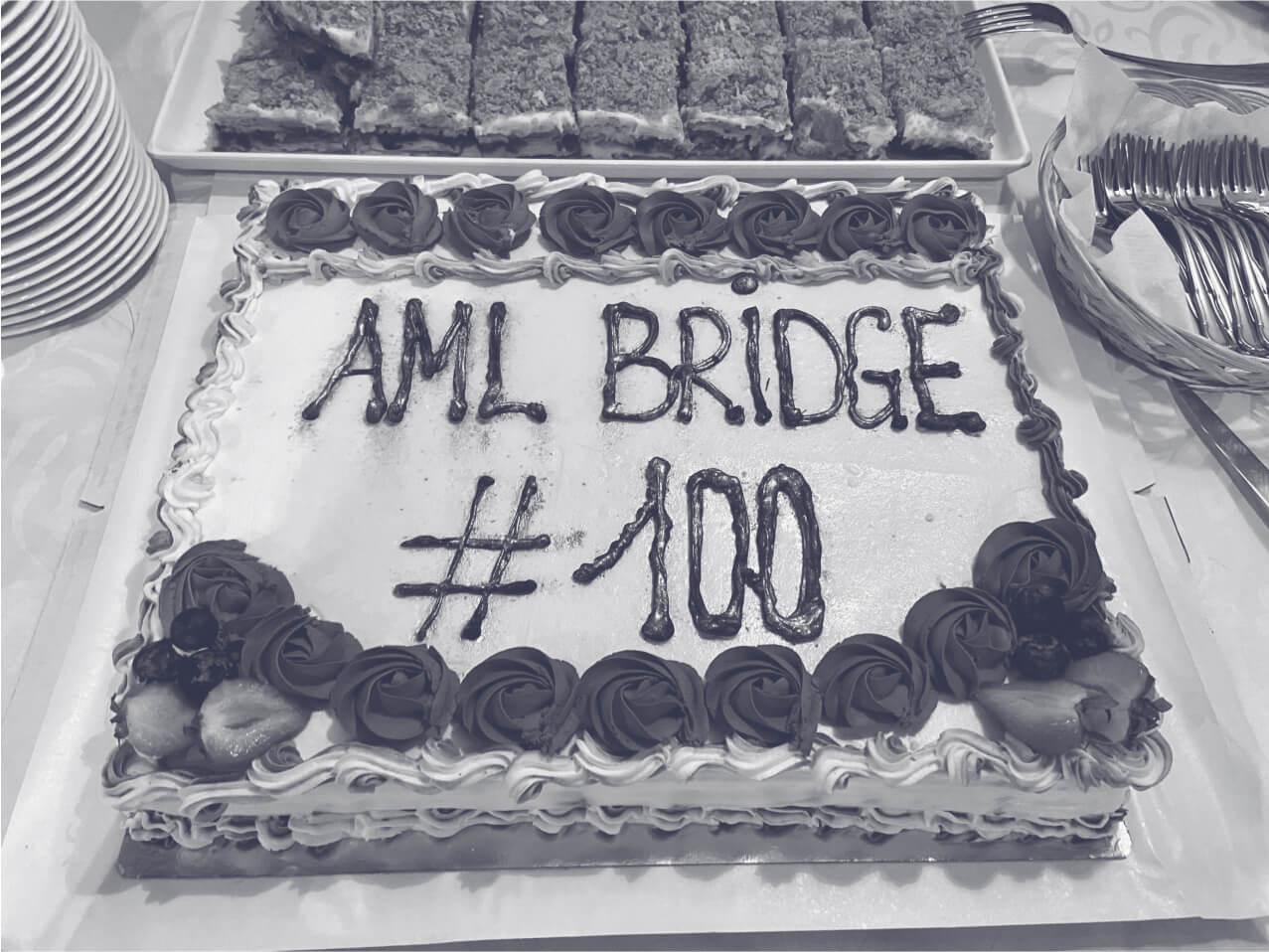 It's been 10 weeks since our pioneering four Estonian banks (now seven, but more on that later) began exchanging live AML data, but since then we've already seen some remarkable findings: banks reporting significant losses saved, the volume of new investigations increasing almost exponentially, and the use cases enabled by AML Bridge already expanding – with preventing fraud losses emerging as a popular use for the platform.
By design, Salv does not see the data exchanged via AML Bridge – customer information is securely protected by sophisticated encryption technology in accordance with Europe's General Data Protection Regulation. But our pioneering banks have been happy to share the anonymised outlines of some cases with us.
One bank told us that thanks to a speedy alert from colleagues it was able to prevent a customer from suffering €45,000 in fraud losses. Another bank told us that by sharing new fraud typologies swiftly among network members it was saving at least 50-100K of its customers' money, weekly. And this in a network of just a few connected banks, in only one EU nation.
Those of you working in AML know, AML cases don't provide the same quick feedback loops – it would be great to know almost instantly whether financial crime has been prevented, but in most instances this isn't the case. Still, our network members have told us that particularly when it comes to transaction monitoring, dozens of investigations that would have foundered due to basic information gaps are being successfully completed, thanks to AML Bridge. It's a nice feeling – and maybe in months to come by better connecting financial institutions with national financial intelligence units (FIUs) we'll be able to deliver concrete metrics on how our platform is helping enriching SAR or STR reports, and thus increasing the rate of successful AML prosecutions / decreasing the time lost by FIUs following up on incomplete information.
From idea to concept to proof in only one year
It's been an amazing journey from concept to proof, so as we mark one year since the launch of the AML Bridge Estonian pilot, it's worth perhaps retracing what we've achieved this past year.
In October 2020, four leading Estonian banks – Swedbank Estonia, SEB Estonia, Luminor and LHV – under the supervision of the Financial Supervision and Resolution Authority (FSA), Data Protection Inspectorate (DPI), and FIU agreed to pilot AML-relevant information exchange, using real customer data.
We established a governance framework to ensure timely updates for key decision-makers as well as regular contact for working group participants. We defined the legal and contractual frameworks to ensure the highest possible data-protection and security standards, conducting as well detailed legal analyses into the compatibility of nation-level legislation with continent-wide regulations. We assessed potential AML Bridge use cases, judging these against the legal environment as well as their technological feasibility. We built the technology. We tested it with synthetic data. We penetration-tested the platform. And once the contracts were signed – we began using AML Bridge for live cases.
The formal pilot of AML Bridge Estonia will conclude within the next month. We'll make sure to write up our official findings in more detail, so keep your eyes open for our pilot conclusion event in late November. We can't wait to bring together all the amazing stakeholders who've helped enable this dream to become a reality.
But this is only the beginning for AML Bridge
During the summer we were delighted to welcome as well Coop, Inbank and TBB to our Bridge network, with negotiations ongoing with three more Estonian banks, that gives our network a 99% coverage of the domestic banking market.
But our banking partners have told us they want more. Connections in new countries, connections with leading MSBs and PSPs, so that when it comes to complex AML cases we can chase the money from institution to institution, across borders, and across legal jurisdictions. We'll save the big announcements for November therefore, but it's safe to say: watch this space.
Across the Baltics and in the UK, Salv has been conducting high-level talks with banking associations and market leaders. Could we see a Baltic-wide Bridge within the next year?
Then there's the discussions around expanded use cases. Again, we'll detail these at the appropriate time, but suffice to say when it comes to moving from bi-lateral to multilateral messaging, from manual to automated messaging, and from hundreds to thousands of investigative collaborations, then there are some truly exciting developments just around the corner.
As always, if you want to hear more about AML Bridge, don't hesitate to get in touch with us via bridge[at]salv.com.
100 investigative collaborations is a great achievement. But we have already surpassed 250. What will it take to hit 1000 or 10,000 investigative collaborations? And what effect will this have, concretely, in taking us towards our mission of beating financial crime?
It's an exciting time right now. And I can't wait to celebrate the next important AML Bridge milestone.