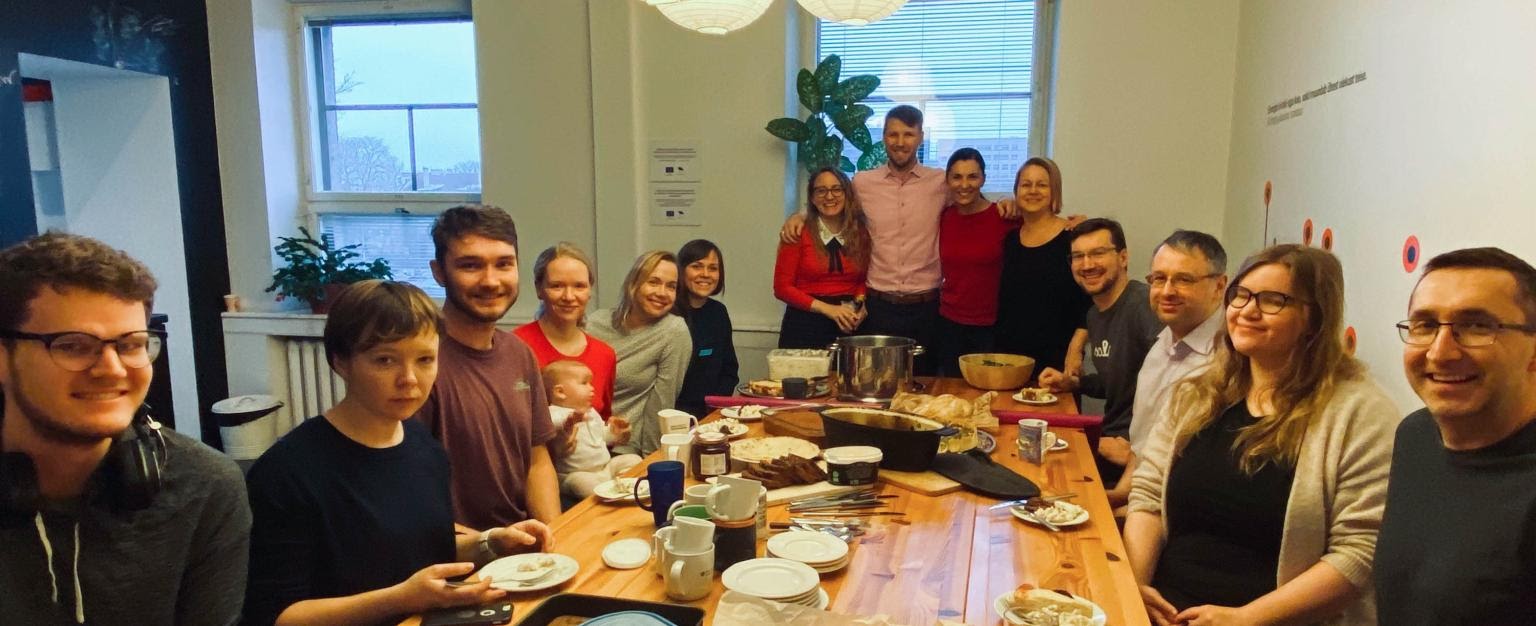 2019 was a whirlwind year at Salv. Here's a rundown of 6 of our favourite foundational accomplishments from this year.
1. We pivoted. Twice. In an early stage startup, you have so many possibilities in front of you. We changed our minds. Twice. First, from consultancy to an SaaS anti-fraud platform. Second, from anti-fraud to AML (anti money laundering). Jeff and I were both at Skype and TransferWise as early employees, and we experienced that those kinds of changes often come with chaos and conflict. However, it was incredible to see how gracefully we executed the pivots in Salv. Without the crazy overwork.
2. Funding. We'd never had to go on the hunt for investors before, but we jumped headfirst into the endeavor. Not only did we find some great investors, but we were surprised to find that we needed to turn down a bunch. Who knew investing was so competitive? In the end, we managed to secure over 2 million in seed funding and a terrific set of mentors.
3. Found our calling. Many of our Salvers come from compliance backgrounds — KYC, anti-Fraud, AML. At first we were focusing on anti-Fraud, but, with some great feedback from one of our investors, we realized the AML space has, by far, the greatest market need. Globally, an estimated almost $2 trillion is laundered every year yet only 1-2% of it is caught. That's why we couldn't ignore the AML problem. So we created a focus, a brand, and a mission — "beat financial crime" — to help tackle it.
4. Women's volleyball finals. Kristi Nõlvak, one of our Salvers, is the Estonian national women's volleyball team's libero. And the team made it to the international playoffs in August. So we held our bi-monthly Salv offsite in Budapest at the same time, to cheer on Kristi and the Estonian national team.
5. 20+ Salvers strong. Startups are known for taking a bunch of folks straight out of school who try to solve a really really big problem. A few of us are still in school, mostly working on PhDs, but the rest of us have been doing what we've been doing for years. More than half the team are old hats at fighting financial crime. Which means, we're a surprisingly mature startup.
6. First clients. While we were preparing for our official Salv launch, we also found a few partners that were as excited about our platform and mission as we were. So our first customers are already signed on and using us. We're excited about the many more who will come in 2020.
For all of this, and more, I'm so very very grateful. We laid a solid foundation in 2019, and I'm certain it will set us up for tremendous success in 2020.
Taavi
Salv Founder, CEO, & Crimefighter P.S. We're hiring engineers. Here's why you should consider joining us.